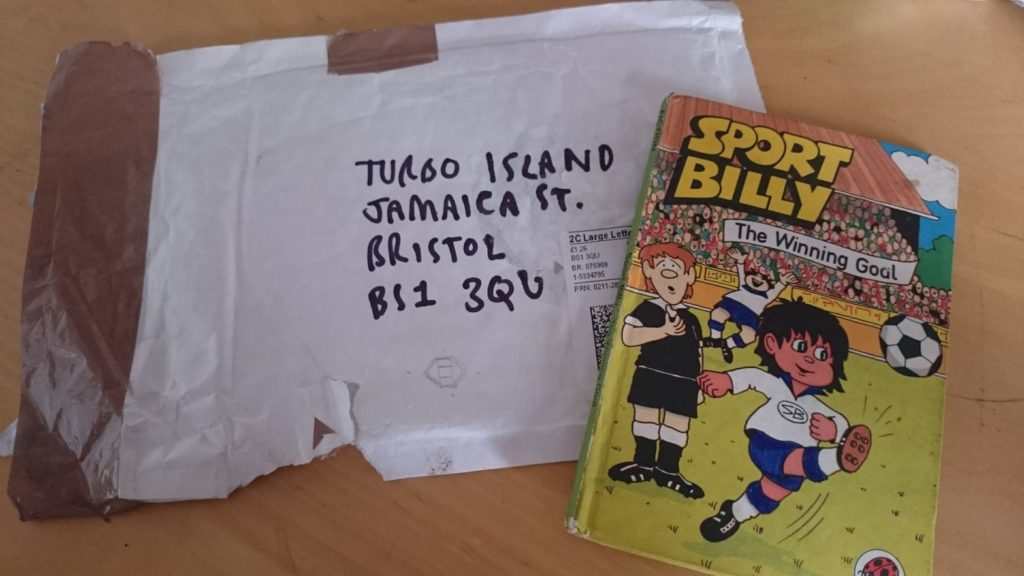 If Stokes Croft doesn't engage with the World Cup, the World Cup comes to Stokes Croft. And this in proper Stokes Croft style.
Turbo Island got a delivery, and an unconventional one at that. Who said you need a residence to have mail sent to you?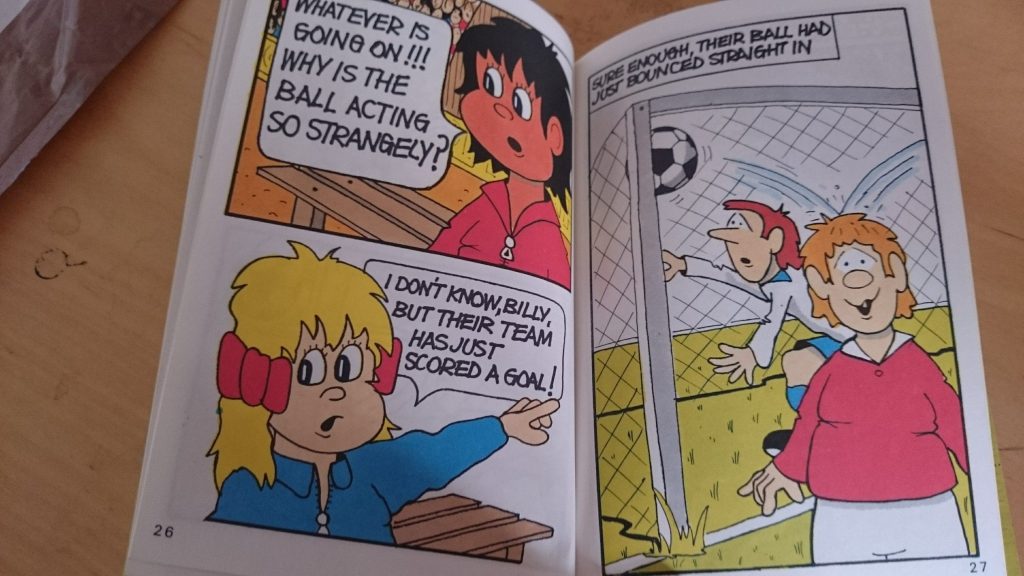 The content of the parcel, a Ladybird book about football, contains all the tips and tricks to catch opponents red-handed when they're conducting their shady business and messing with your game. Get your pluranium gun and knock out the bastards – this sounds like a winning strategy.
So even if you won't watch any football this summer: no foul play, it's bad. If you notice your opponent is sabotaging and politicking, by all means resist, get your pluranium gun and take 'em out. Ladybird said so.