Pay What You Can Community Cafe coming to Bristol
Thanks to the generosity of the people who have supported our ongoing crowdfunding campaign, as well as the help we are receiving from the Bristol Food Union, Stokes Croft Food Project is delighted to announce the opening of a "Pay What You Can Community Cafe" on Monday 27th July at Jamaica Street Stores, 37-39 Jamaica Street, BS2 8JP.
We will continue to distribute free food to the hungry on Tuesdays and Sundays, but we will also be offering lunch to the whole community from 12-2pm, Monday to Friday.
We have chosen the Pay What You Can model to allow us to continue providing mouth watering and nutritious meals to the economically vulnerable, while expanding our offer in an inclusive and sustainable way. This project builds on the mutual aid principle that has allowed so many people in Bristol to make it through the pandemic. We don't need top down charity to 'help the needy' – we need strong, well fed and resilient communities that support one another.
Covid precautions mean this will start as a take away service, but our long term vision is to develop this cafe into a shared eating space where everyone can sit and eat together. A space to provide the kind of affordable community hub that Stokes Croft really needs. We will also make an area of the cafe available as a food exchange where people can donate or request groceries.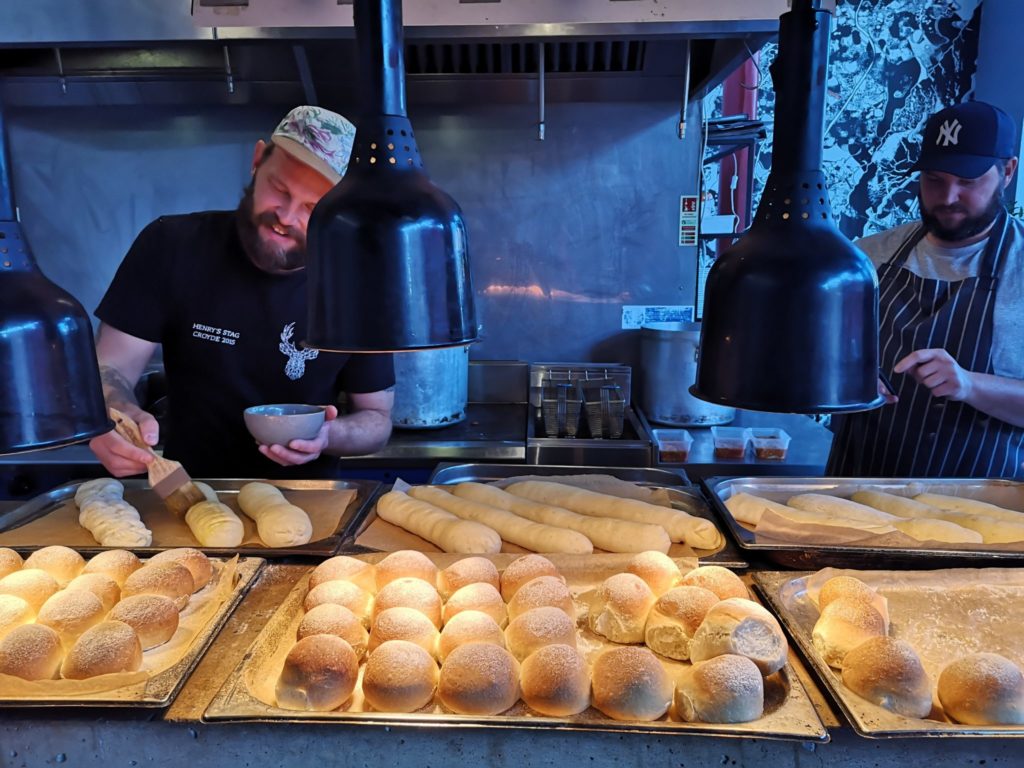 Can you spare some time? We are a volunteer run project, and we always need more volunteers. Please email email hidden; JavaScript is required if you want to join our volunteer team.
Can you spare some cash? Please support our fundraiser to cover the core cafe costs.
Are you hungry? Come down, get some lunch.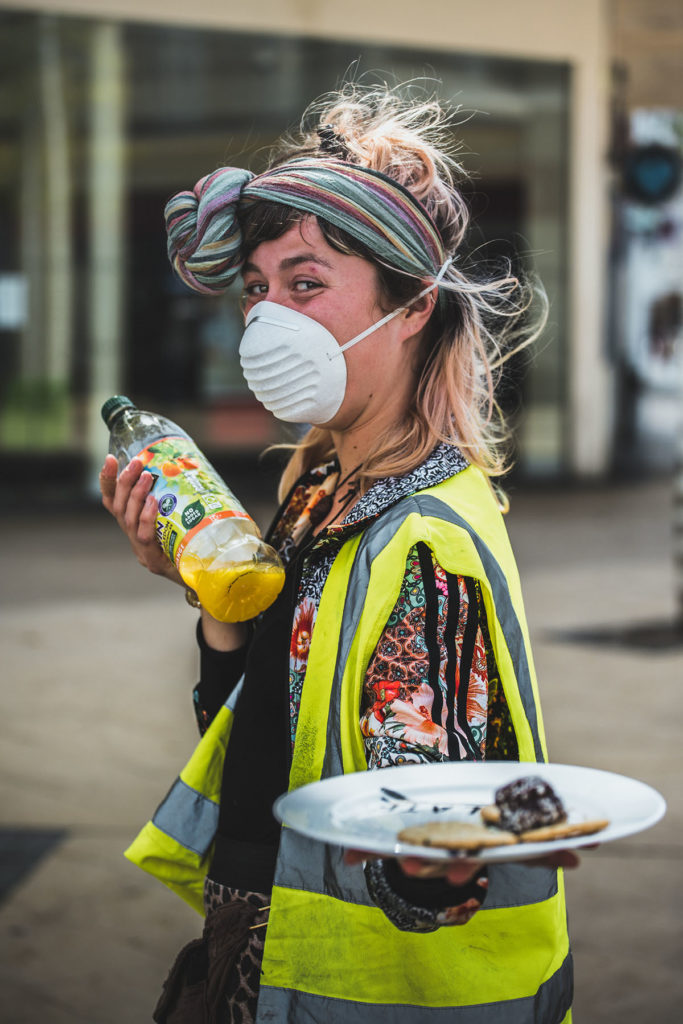 Further info

Why here? Why now?
There are very few affordable community eateries in Stokes Croft, despite a large local homeless population and many low income families living in a small area. This is a neighbourhood where the local food provision is inaccessible to the majority of local people.
We anticipate a steep rise in homelessness and food poverty across the city this Summer as we see the 'everyone in' policy, the furlough scheme and the moratorium on evictions all come to an end.
More about SCFP
Stokes Croft Food Project is a collaboration between Jamaica Street Stores & Peoples Republic of Stokes Croft, set up to tackle hunger and food poverty in the neighbourhood.
You can see our web page here for a full record of what delicious food we have produced so far, and which local partners we work with: https://prsc.org.uk/scfp/
Contact us: email hidden; JavaScript is required

Visit us: 12-2pm Mon-Fri at Jamaica Street Stoers, 37 Jamaica St, BS2 from Monday July 27