Instead of Woody Harrelson, it asks Theresa May what's happening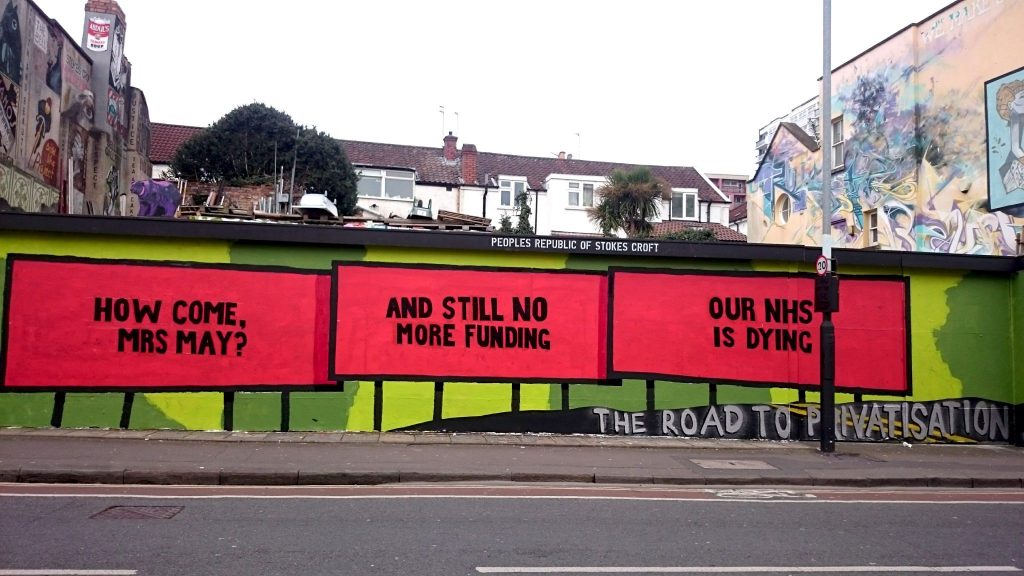 This article was written by Tristan Cork and was first released on the Bristol Post website.
Coachloads of protestors are heading for London this morning to campaign to 'save the NHS' – spurred on by a very topical bit of street art that apes a Hollywood film.
Bristol's very own version of Three Billboards Outside Ebbing, Missouri has been revealed on the A38 at Stokes Croft, questioning the future of the NHS.
Instead of a series of three billboards erected by the mother of a murder victim, as Frances McDormand's latest film portrays, the three billboards are questioning the future of the NHS.
Hundreds of people from Bristol are expected to attend the huge rally in London on the afternoon of Saturday, February 3, and among the speakers at the end of the march will be Nicky Romero, whose 15-year-old daughter Becky's death was attributed to 'neglect' by the coroner because of a lack of resources and care by the NHS.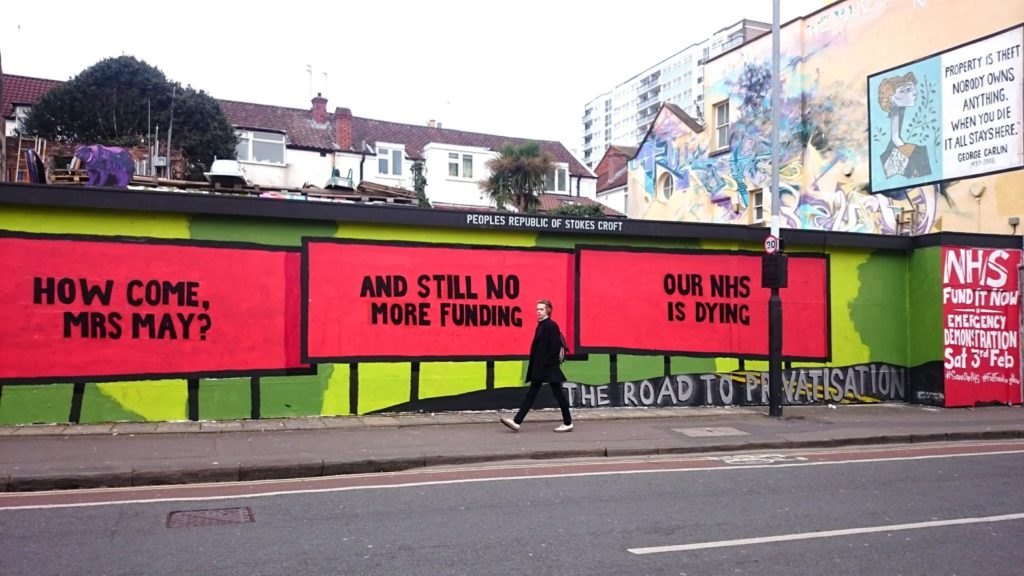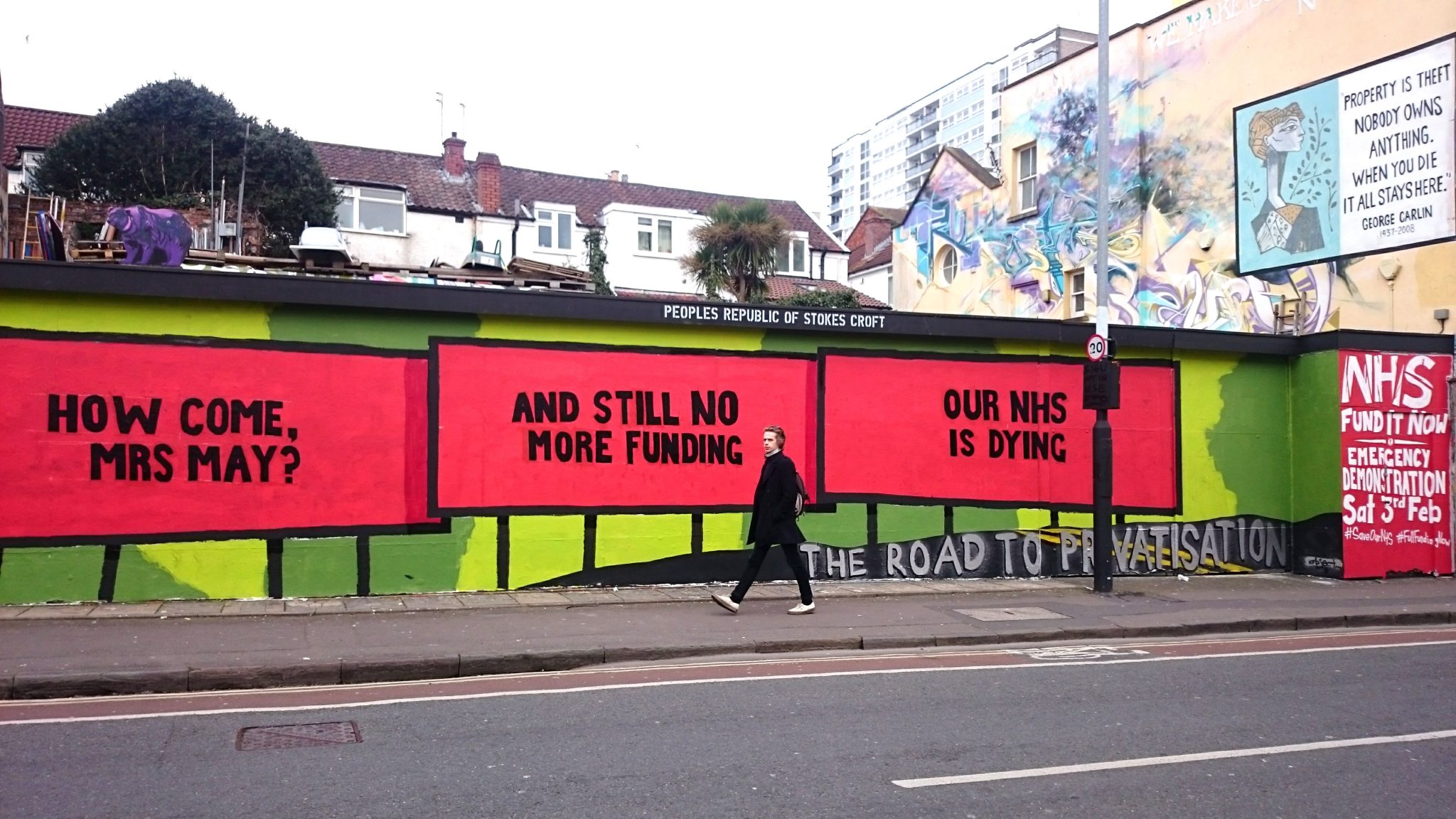 The mural was installed by People's Republic of Stokes Croft and organised by the Bristol group Protect Our NHS.
"This mural tells two stories," said a Protect Our NHS spokesperson.
"The NHS is being deliberately underfunded. It's a political choice and the result is an NHS which cannot provide all the healthcare people need.
"Rationing is increasing, services are disintegrating and frustrated patients are more frequently opting to pay out of their own pockets for their health care if they can afford to. The government is responsible for this state of affairs
"While the NHS is being killed off, its privatisation is soaring. Private companies won 70 per cent of clinical contracts in England in 2016-17. Health should not be a profit making industry," he added.