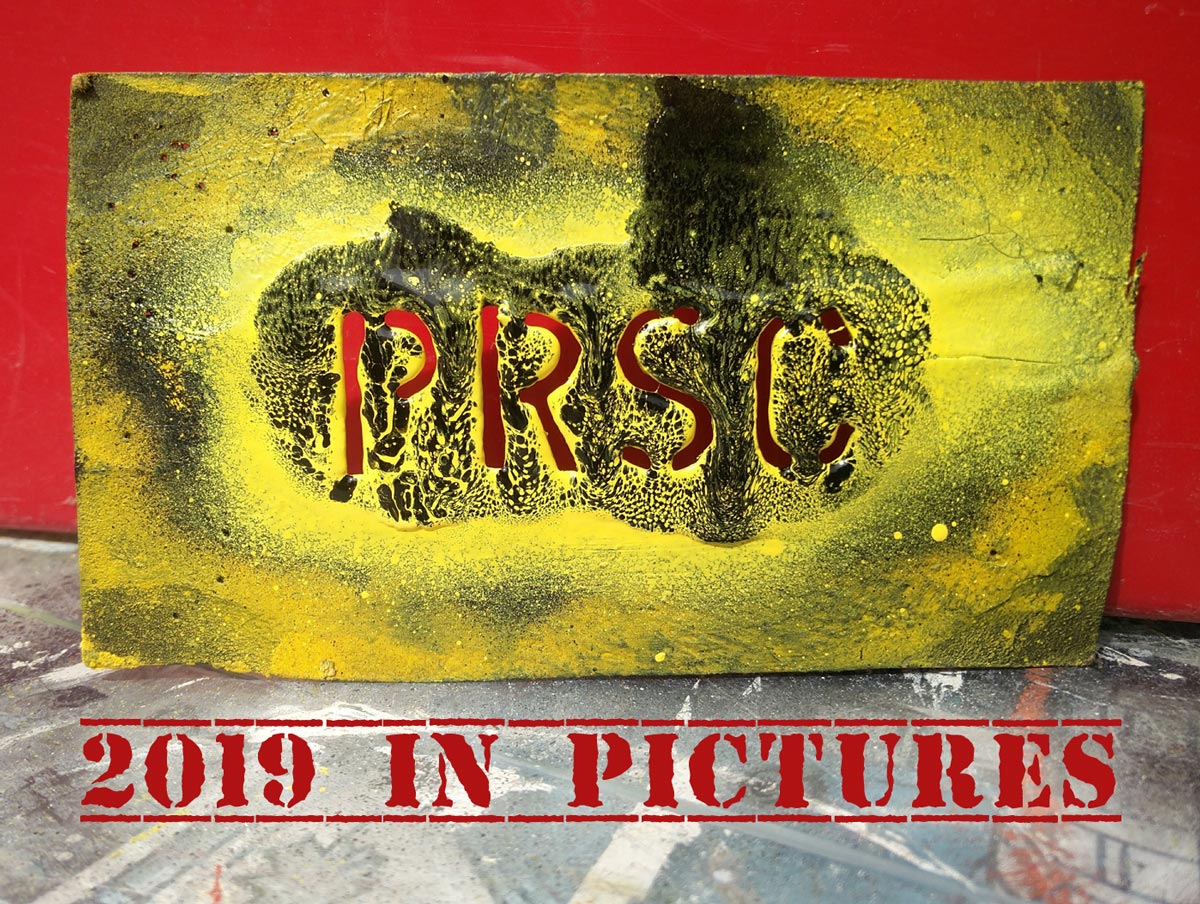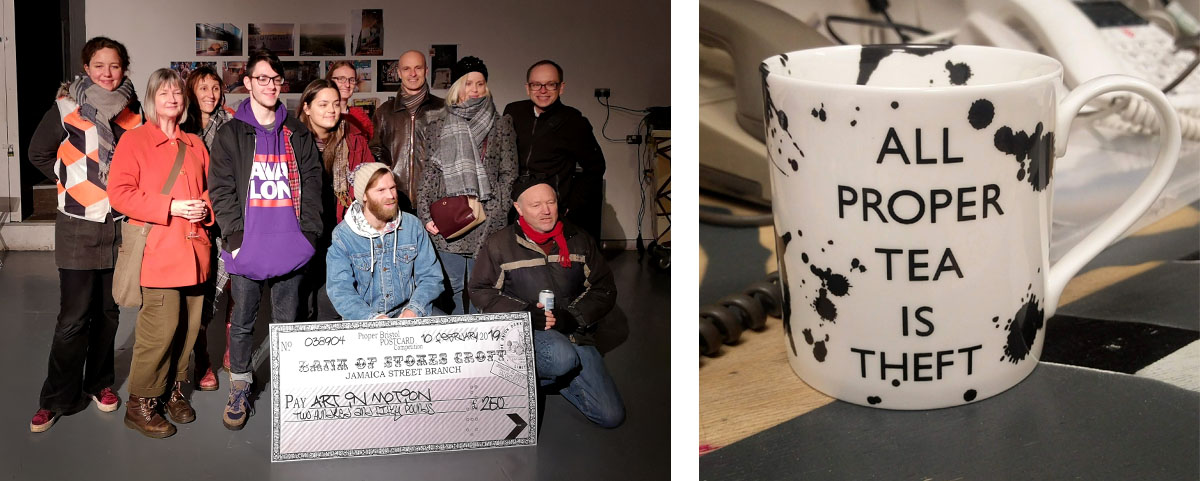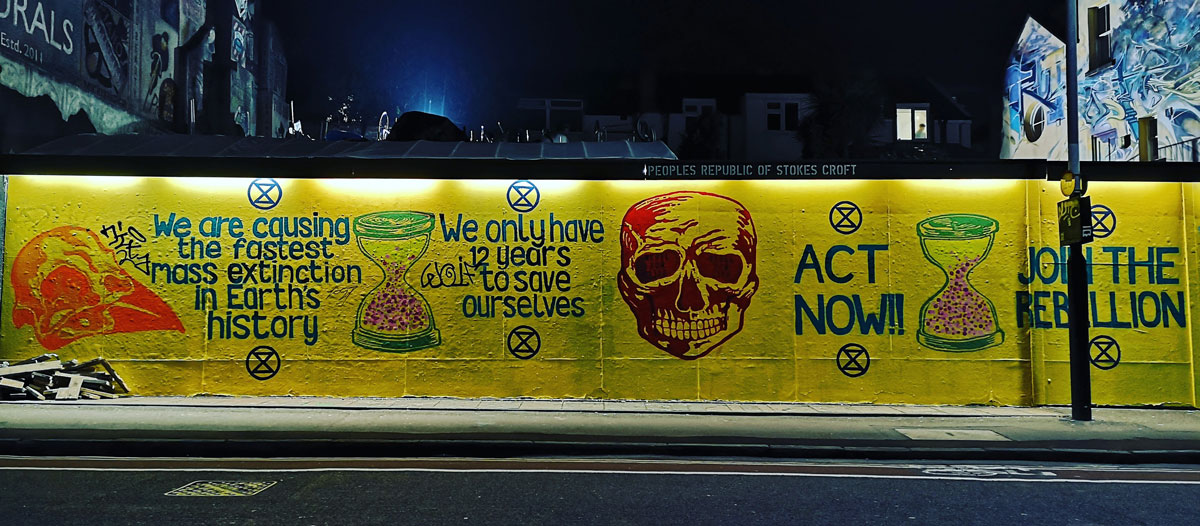 In February XR came to town. We hosted their party, built a yard roof, made a new shop sign, gave Bricking It Bristol a home, beautified the streets, lined our venue ceiling and braved the snow to host the People's Comedy.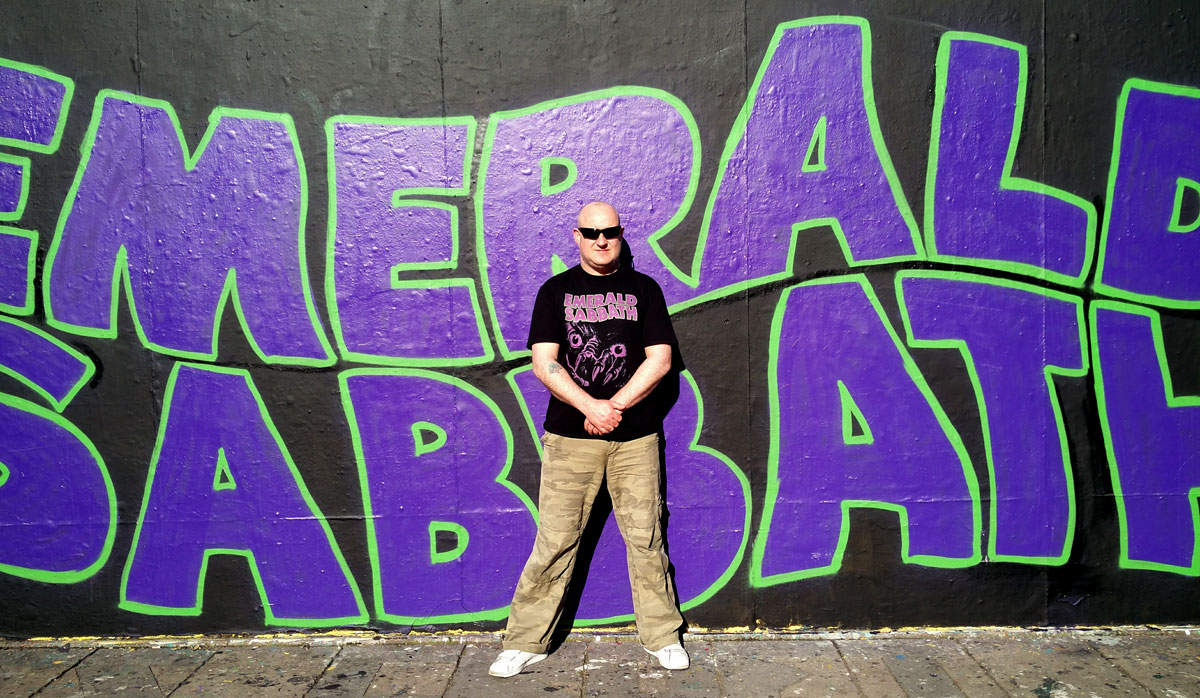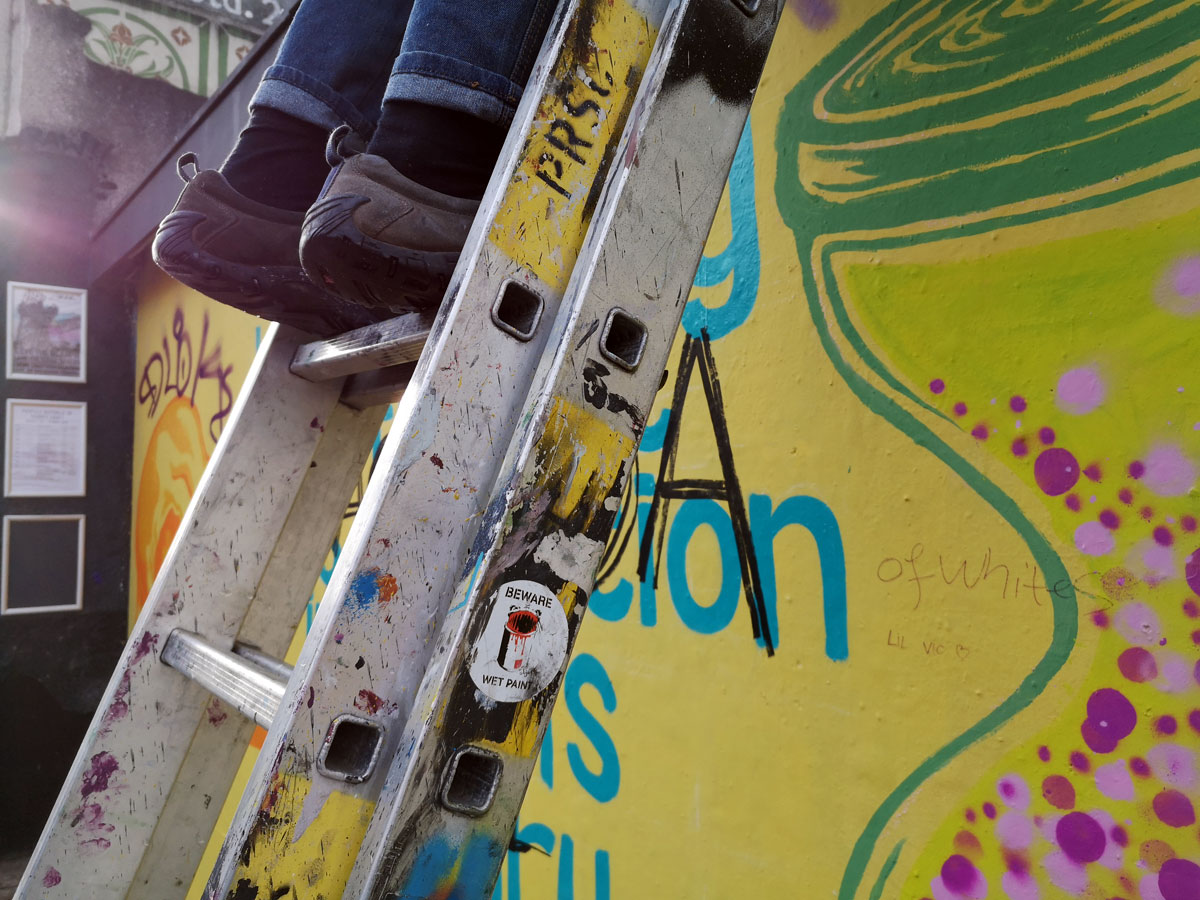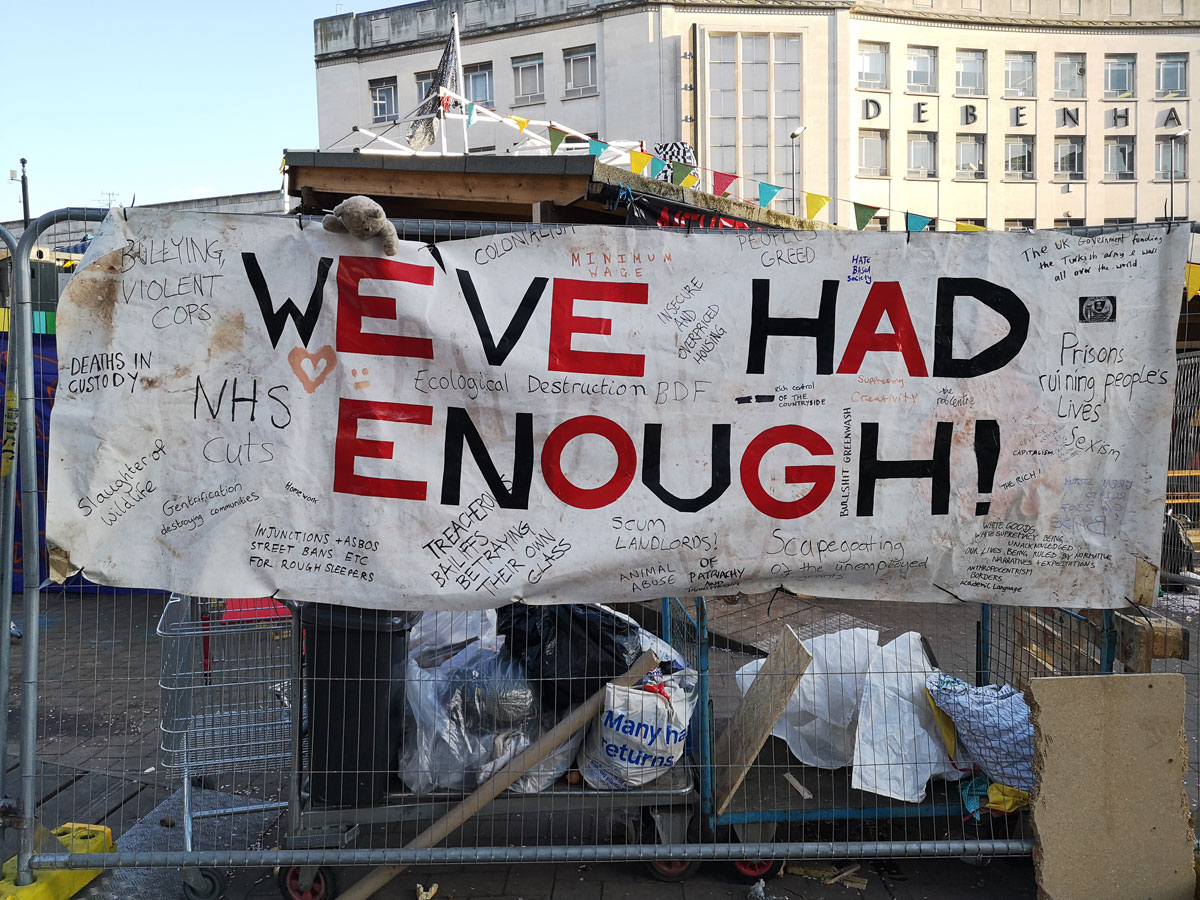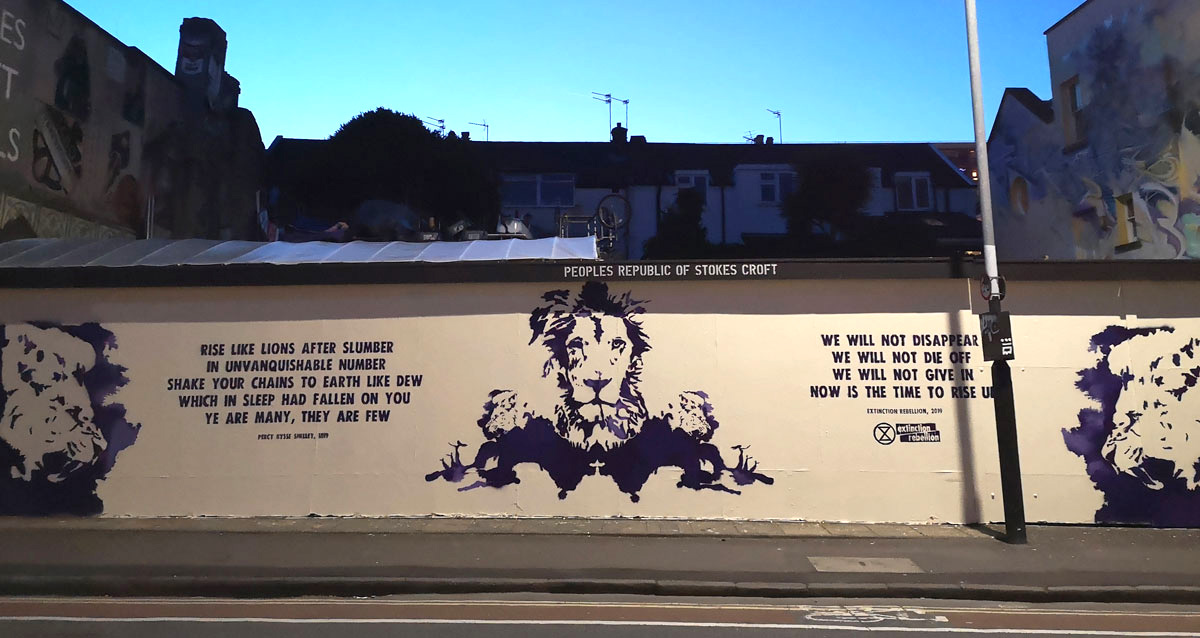 April was all about the School of Activism. Simon Munnery performed at the People's Comedy; Lauri Love spoke about hacktivism; Jeremy Bristow shared documentary film making techniques; Colin Moody taught street photography; ideas were shared about the fight for cultural spaces; zines were made; and with the help of some creative kids, posters, masks and badges were produced. This is just a taste of all the activites that ran.
Look out for the School of Activism 2.0 in April 2020.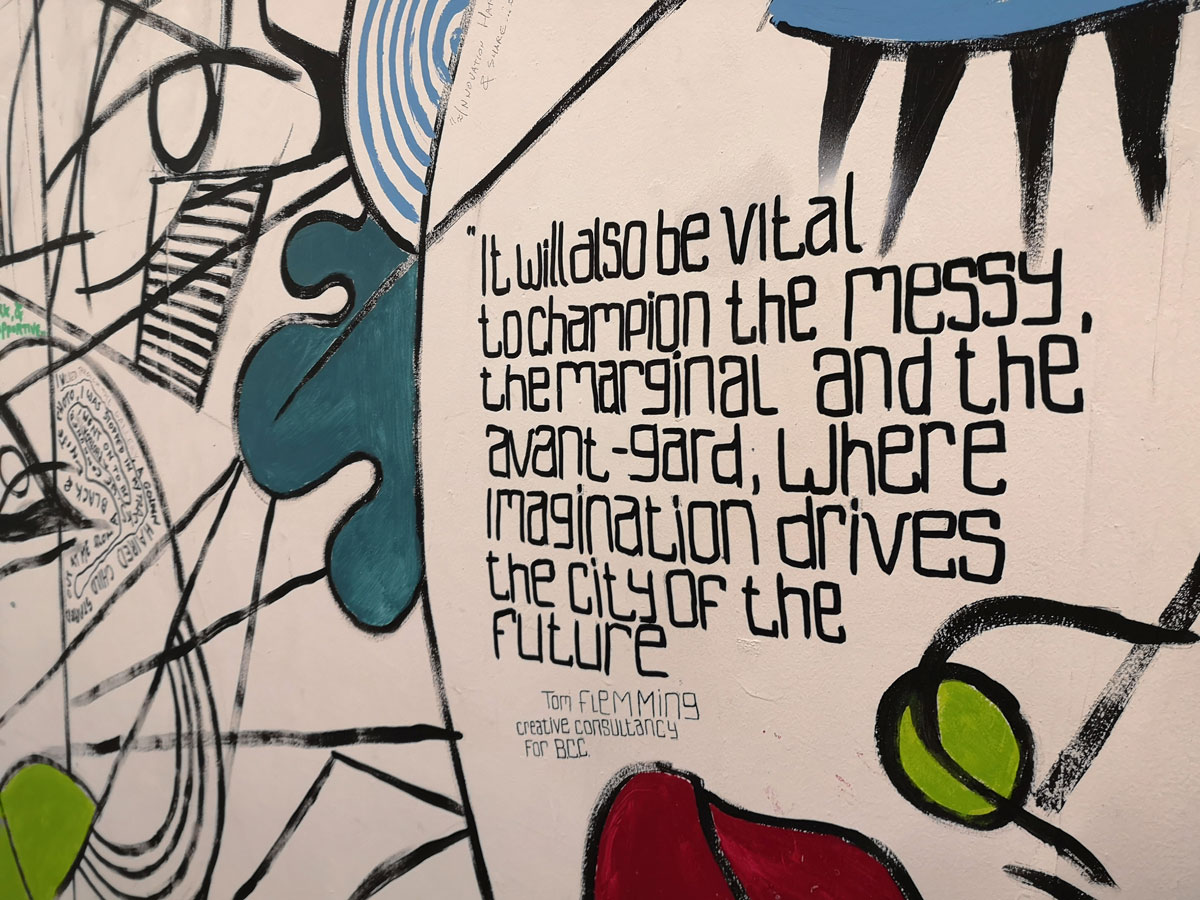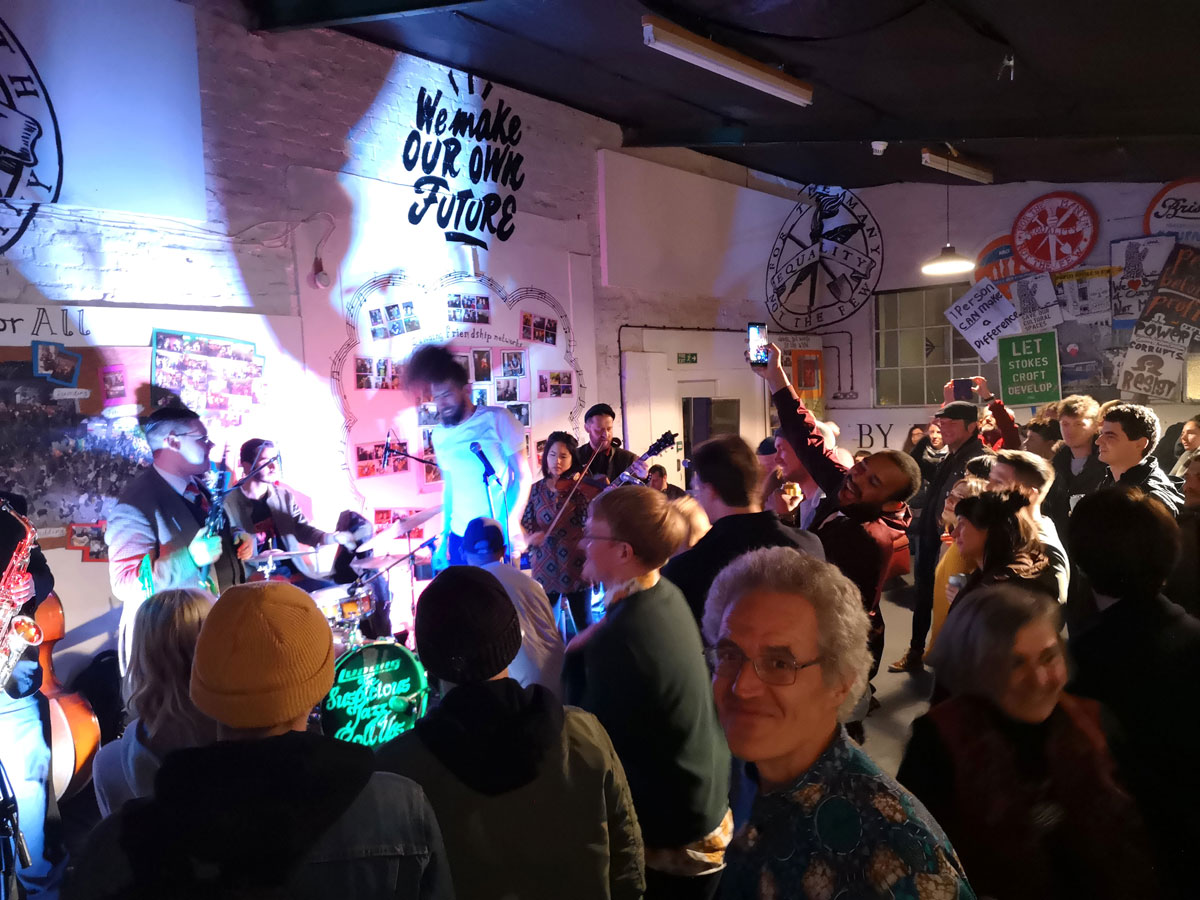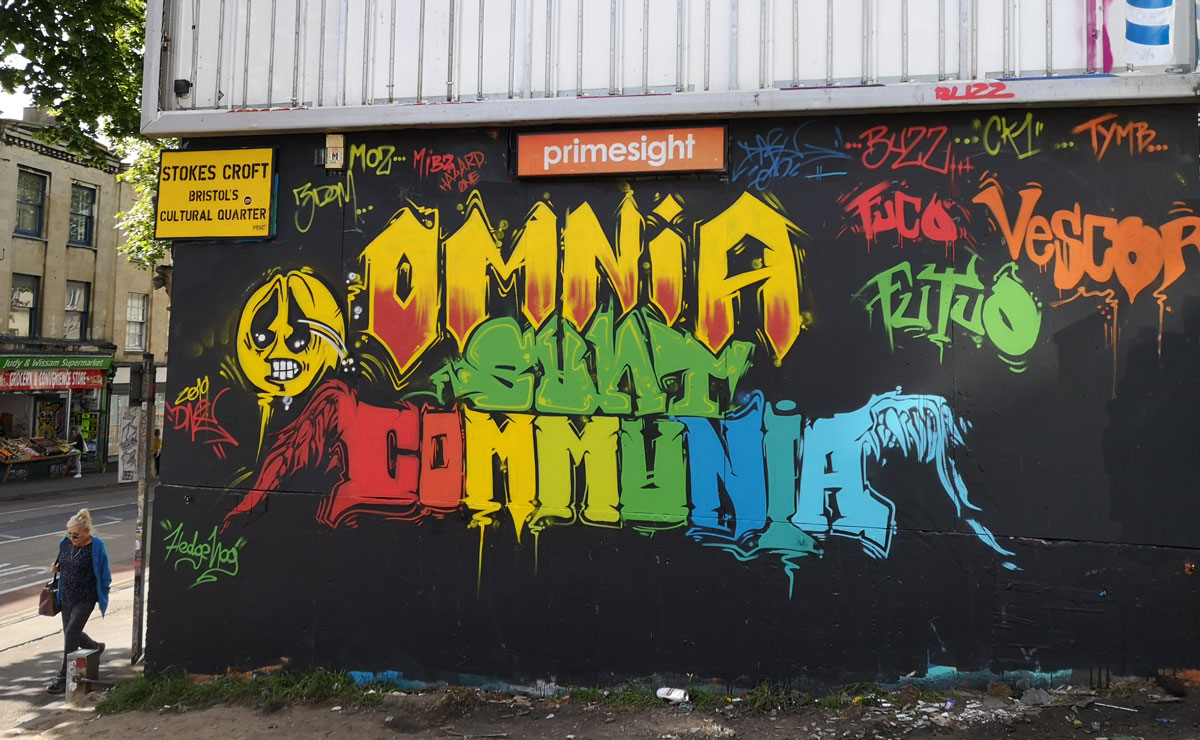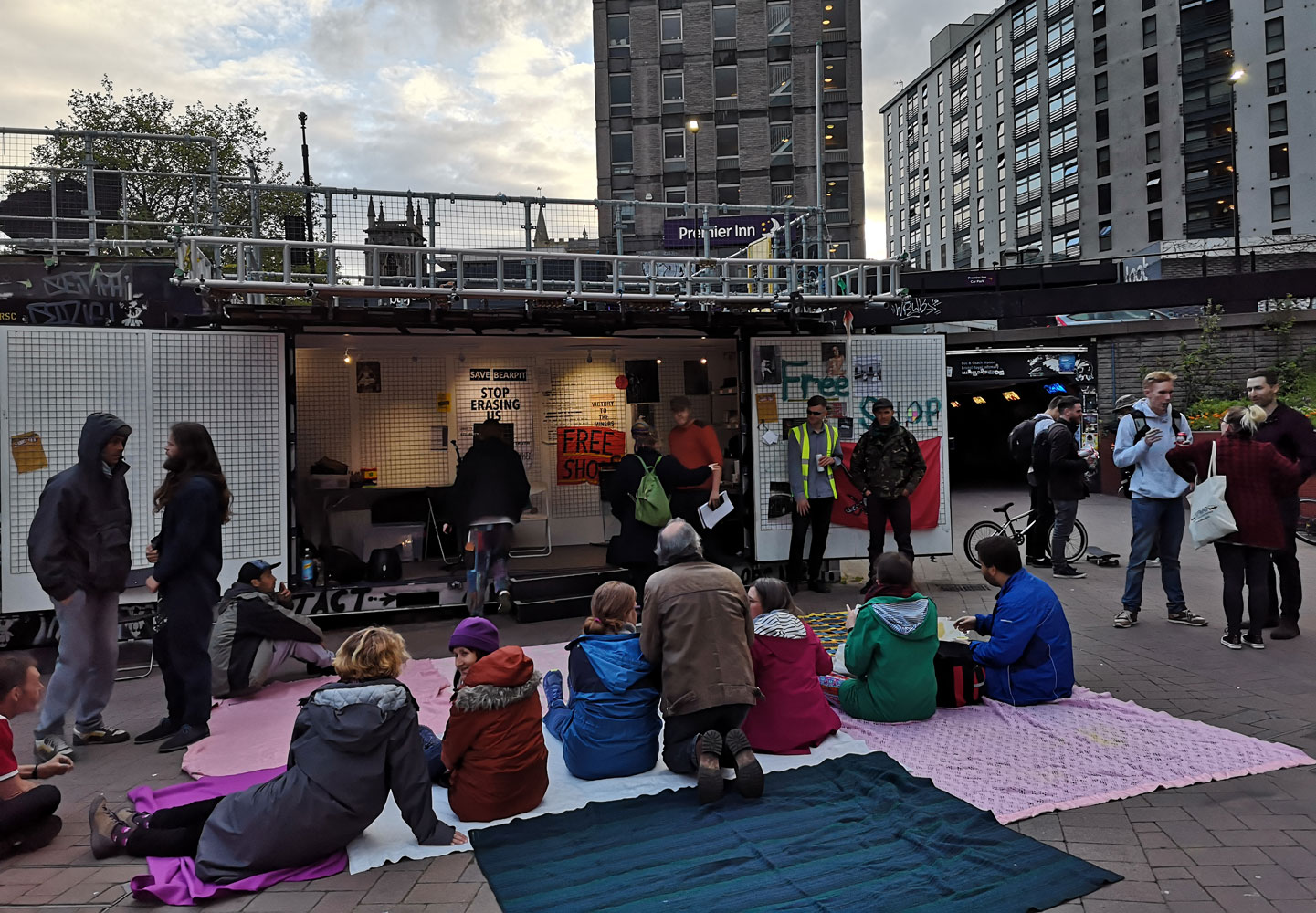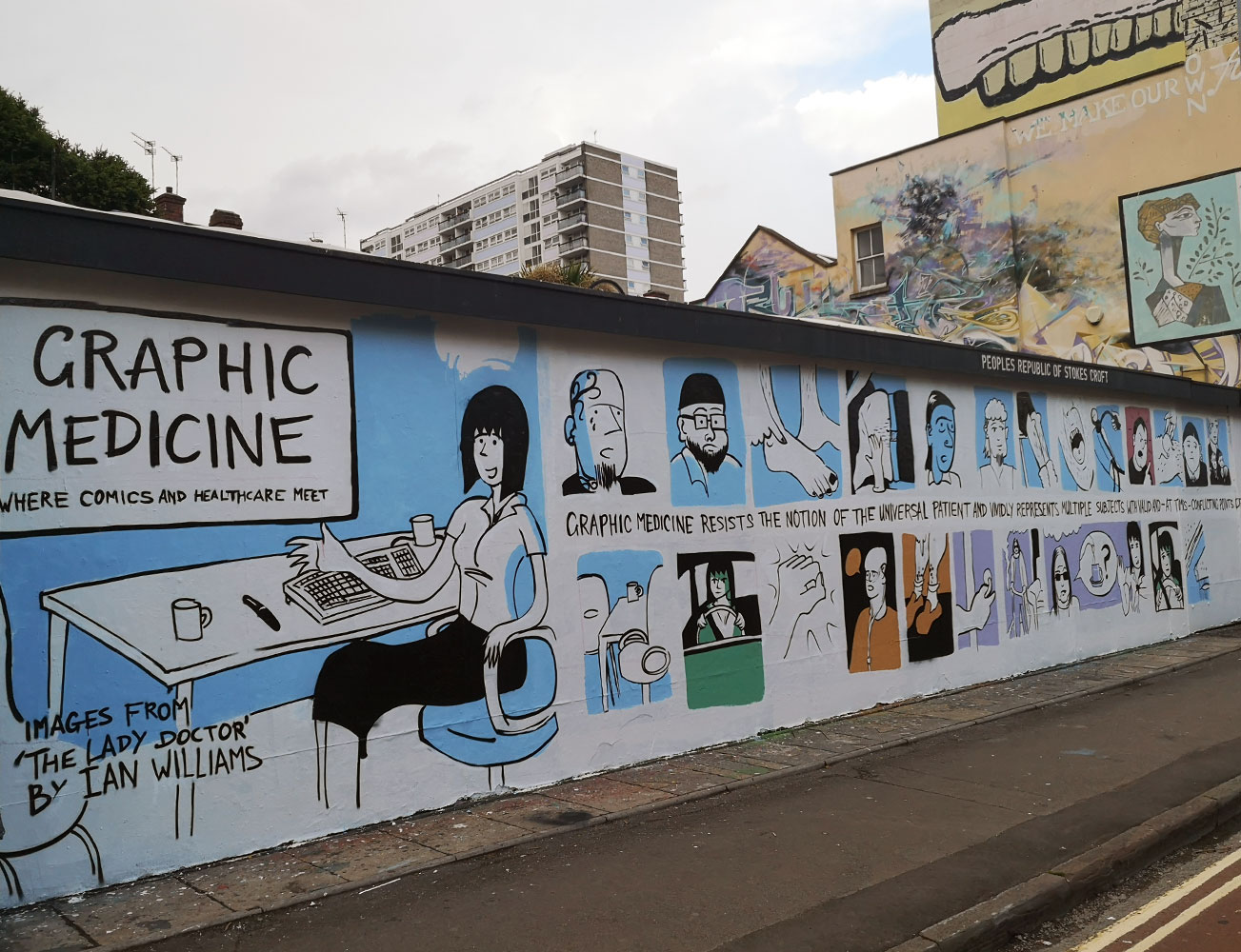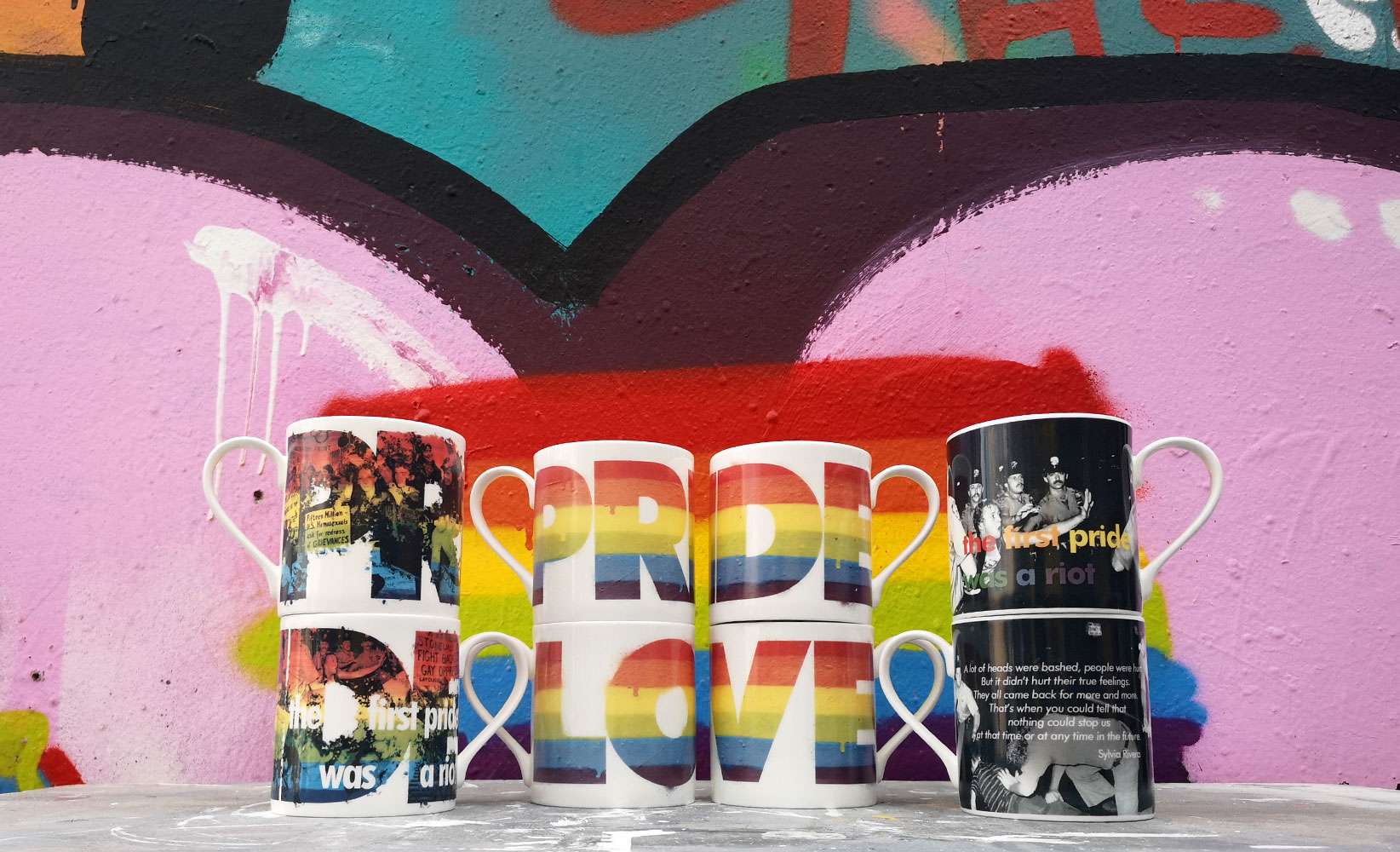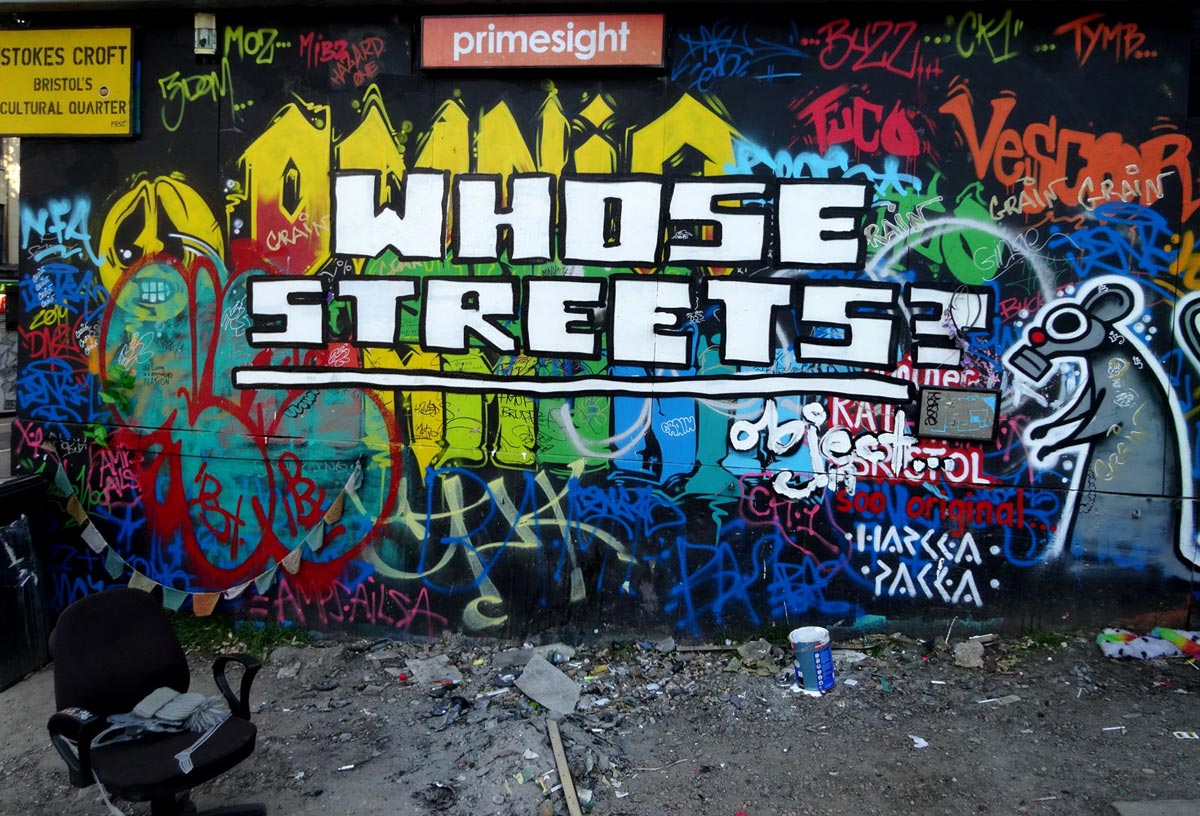 In July Bristol City Council evicted and whitewashed the Bearpit while we worked with young people from the Creative Youth Newtork to create a richly detailed, fantastical portrait of the city on our mural wall.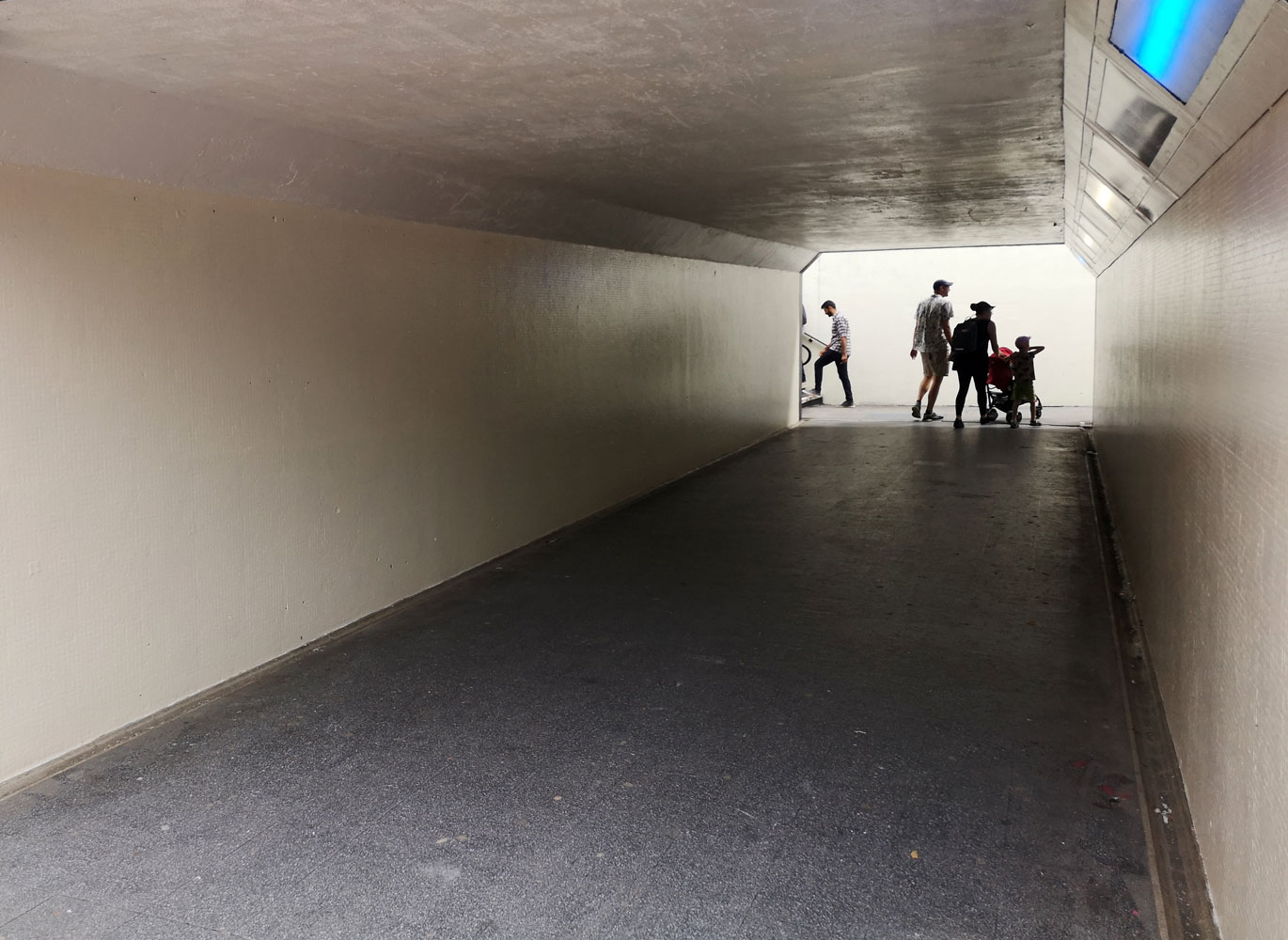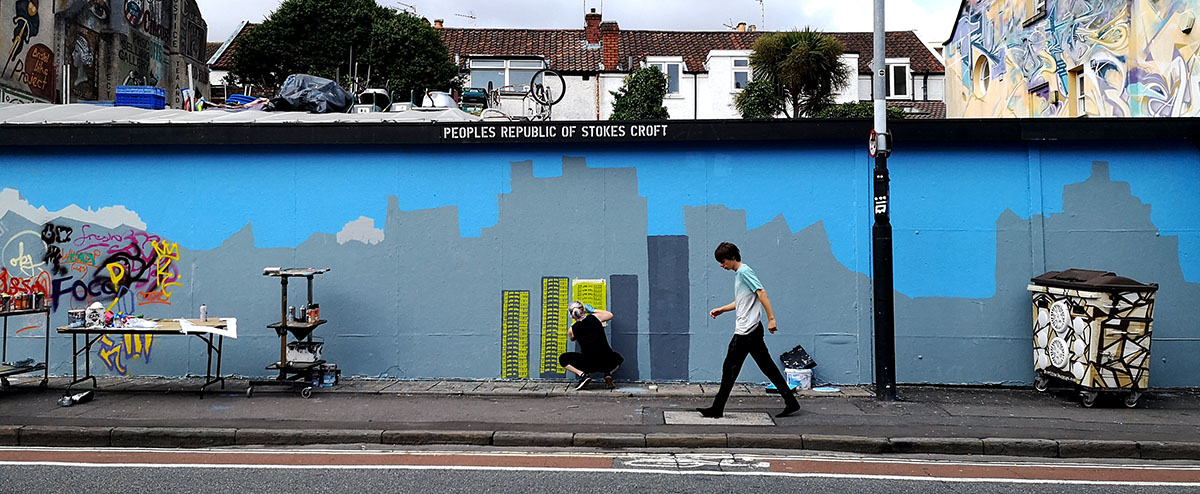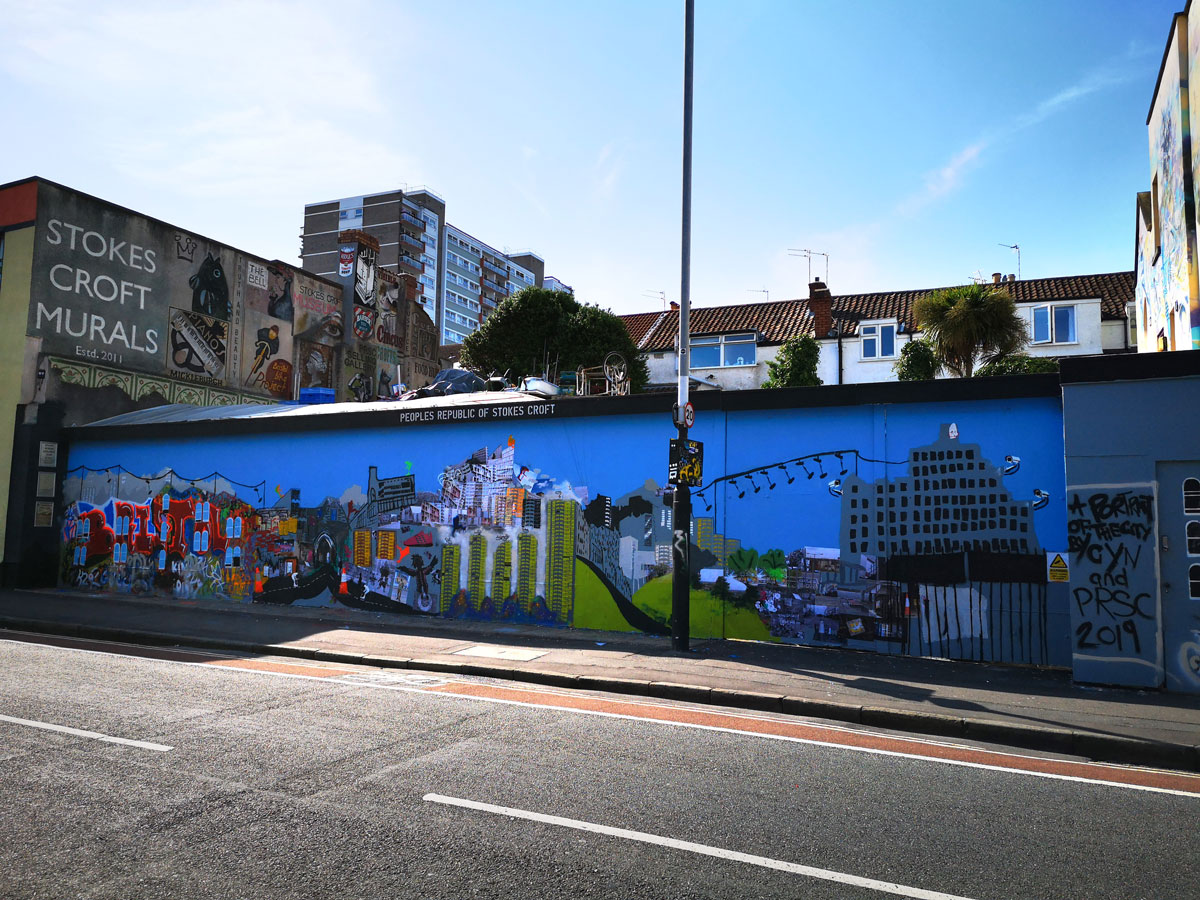 Determined to create something positive as the Bearpit art boards and units that hadn't been smashed by the council started making their way back to us, we hosted the Bearpit Gallery Retrospective Exhibition bringing together artists and archival pieces that had made the Bearpit Outdoor Gallery an essential cultural destination. At the end of August we ran our last Paint Jam of the summer – the final boards showing the result of multiple hands painting over numerous weekends.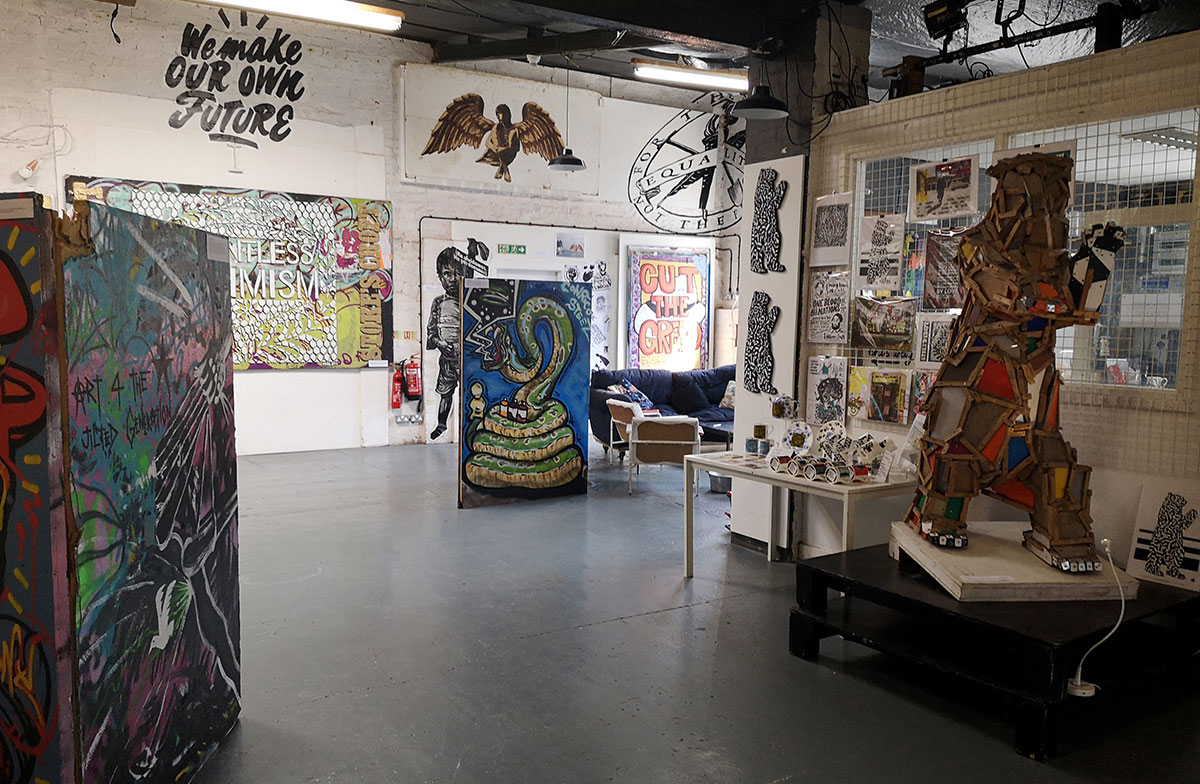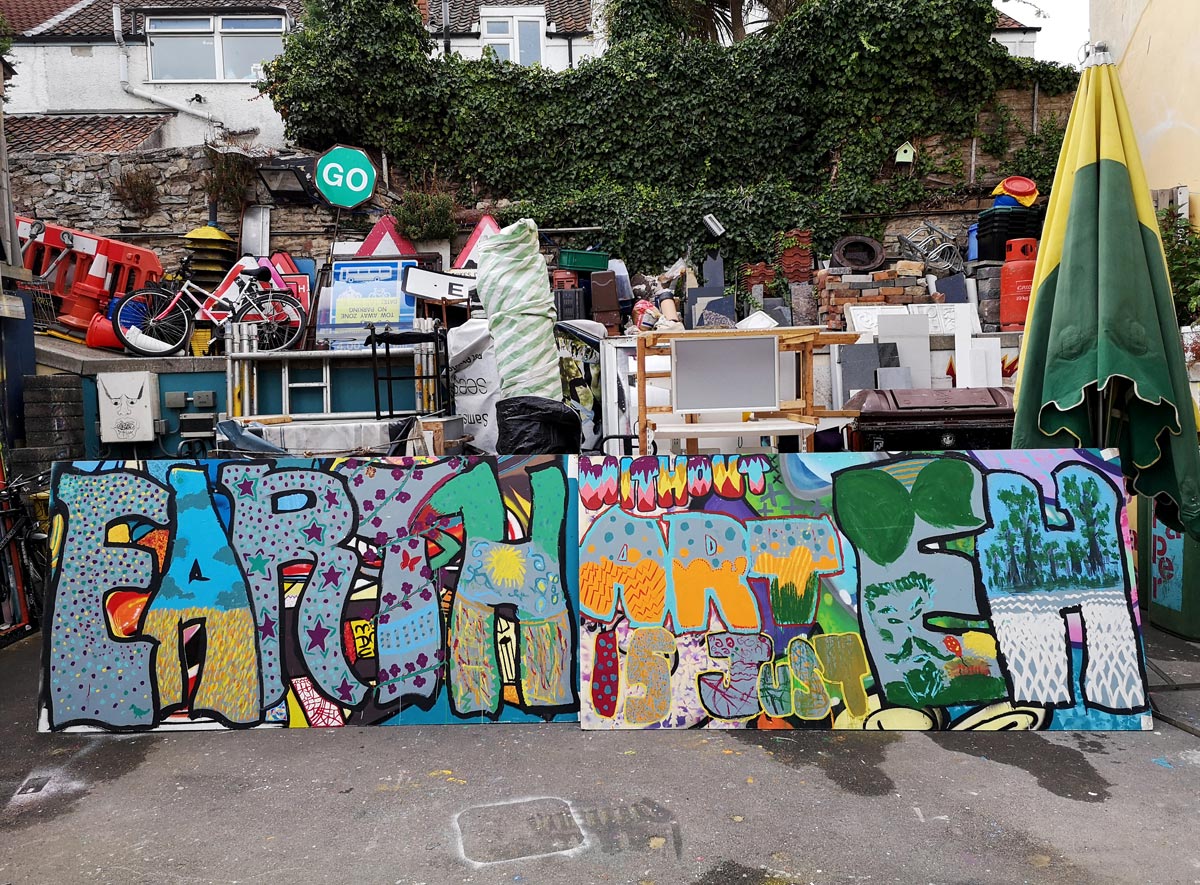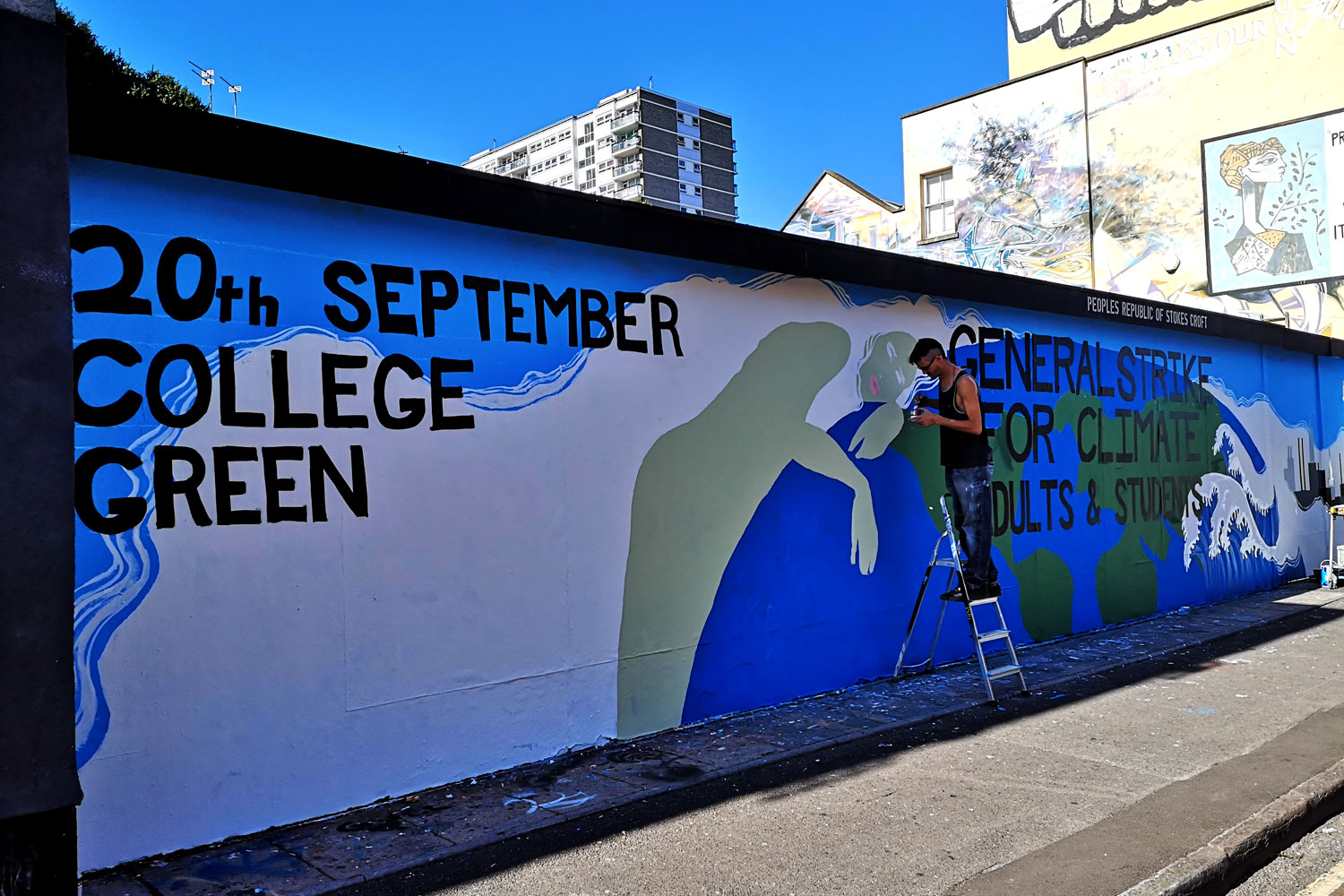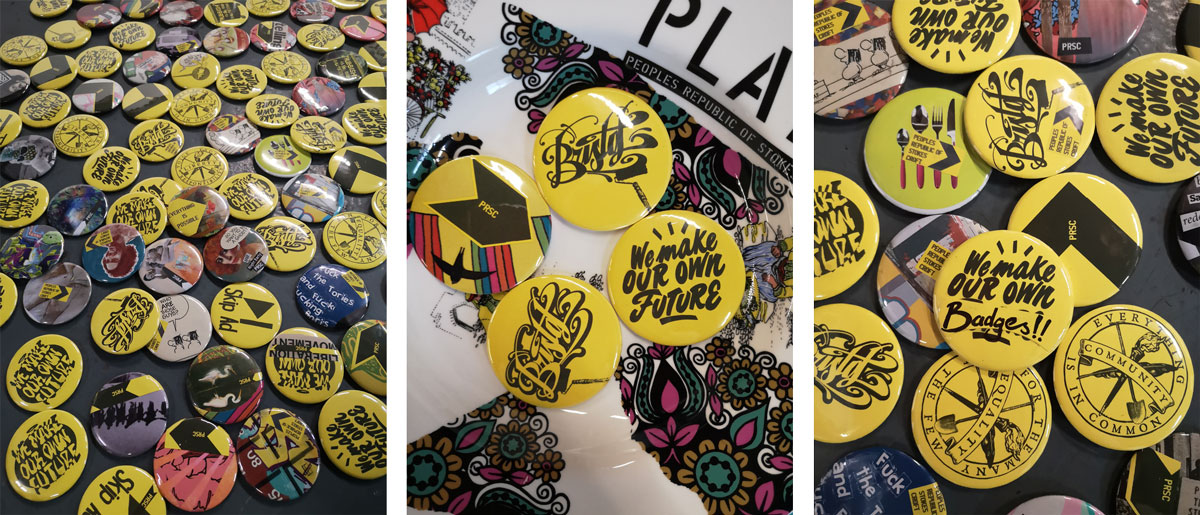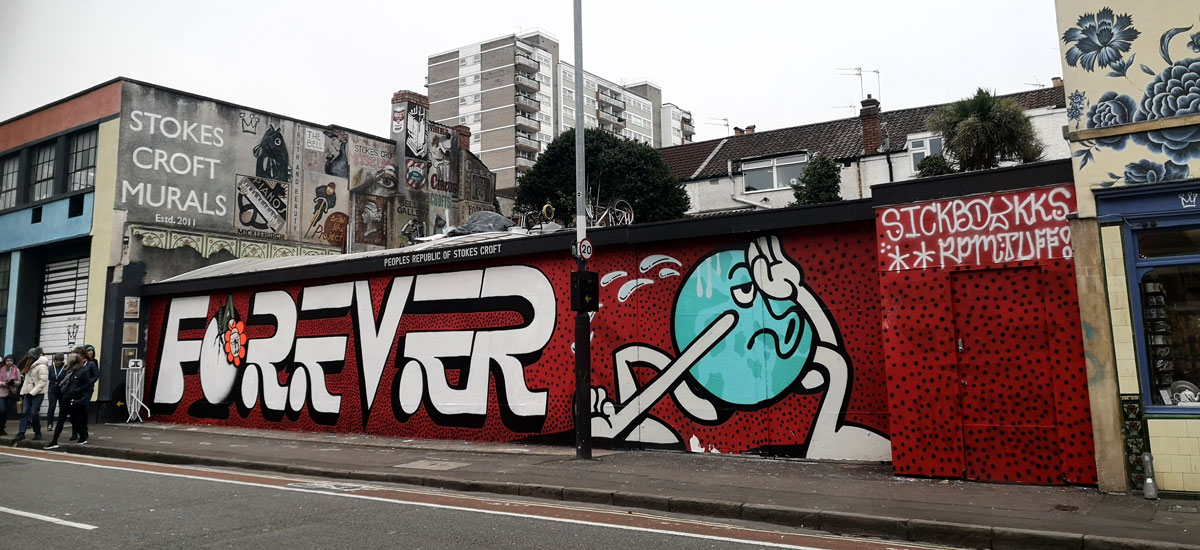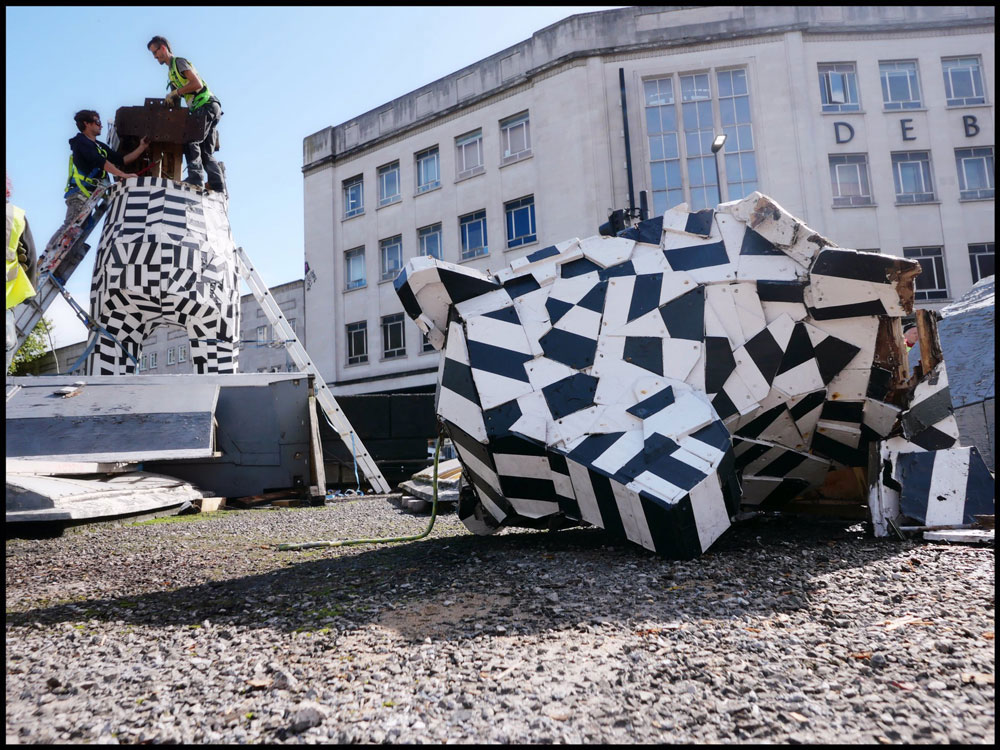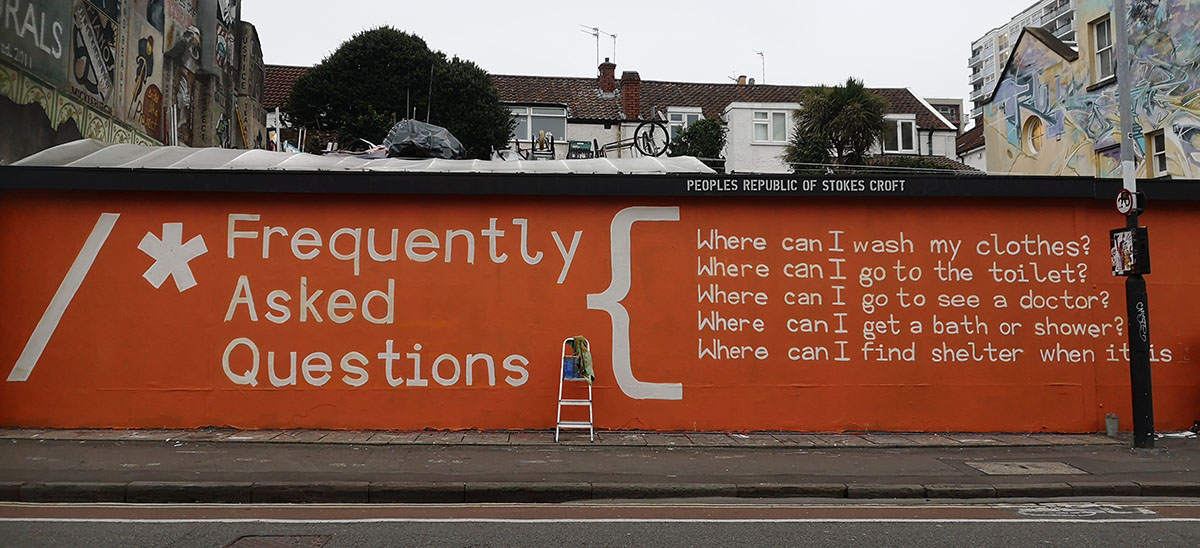 Mushrooms grew in the yard; FAQ by Anthony Luvera explored homeless service provision UK wide; students of Sidcot School learned street art principles and techniques with us; and an exhibition by DNT, Sleven and friends examined issues around male mental health. More importantly, Mr Powers the dog started to spend more time at PRSC making everyone happier.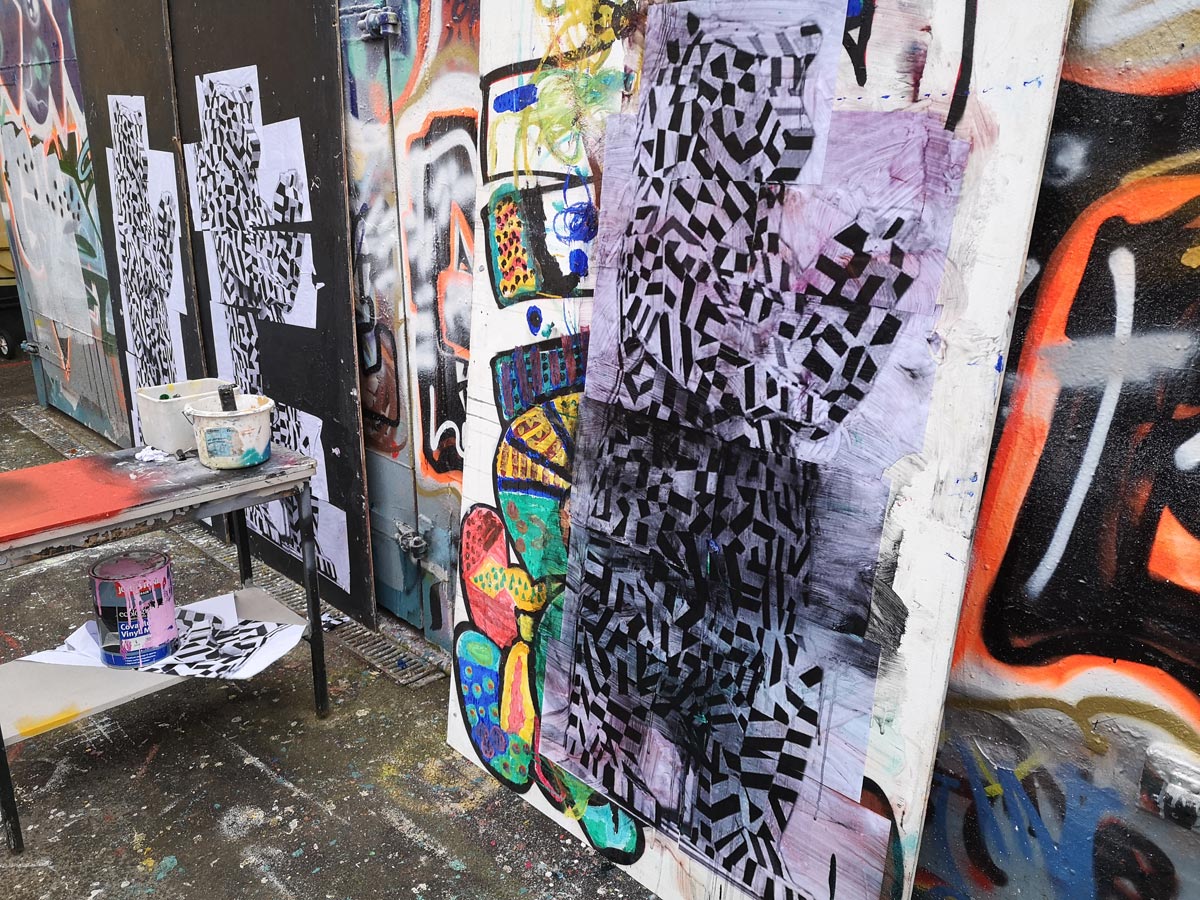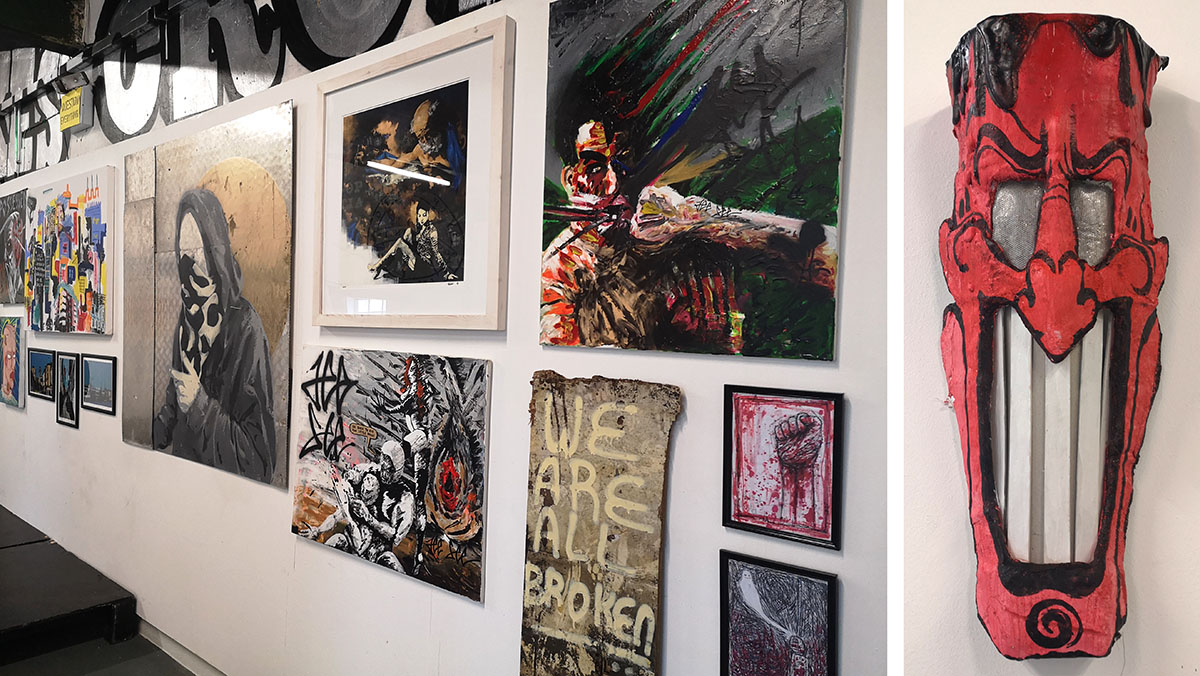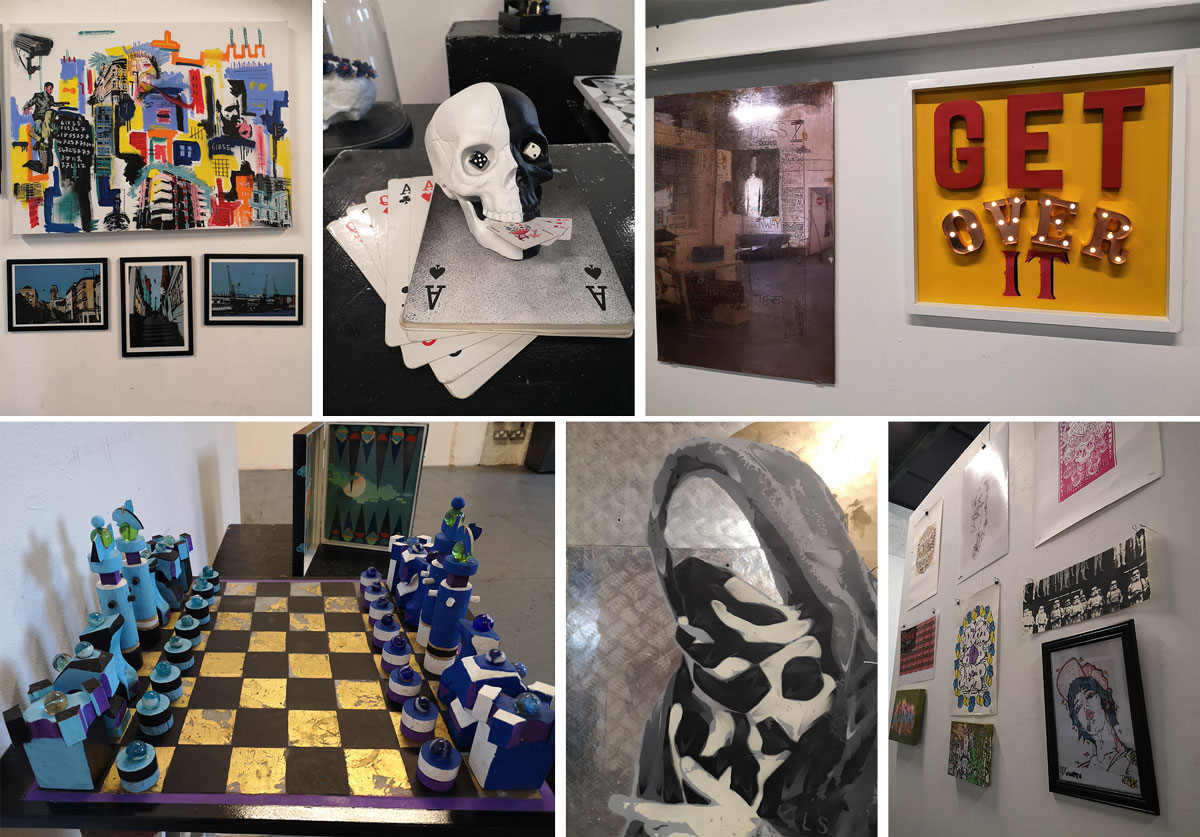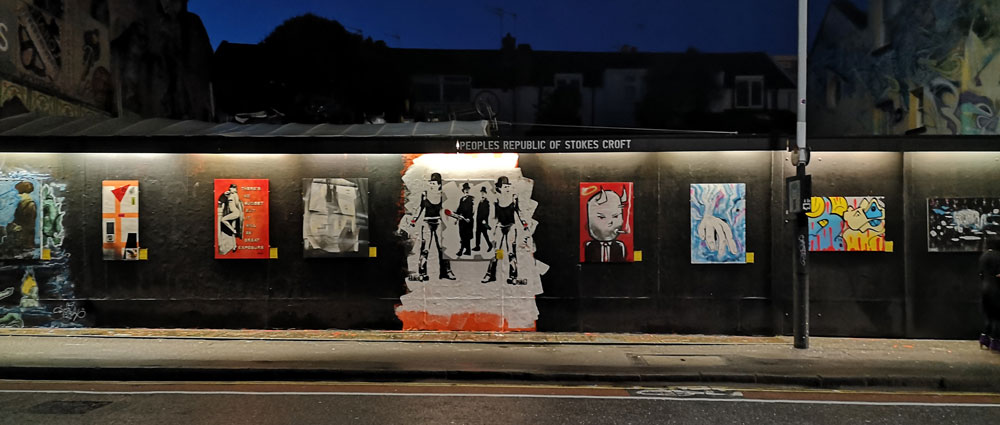 Rita Lynch and Troy Ellis jammed together in our yard under brand new fairy lights, to launch our annual Outdoor Exhibition. We ran a Christmas market and art show; released two more mugs (Use Your Vote! and Trans Rights); gave out gallons of mulled cider; painted an eco-warning on the M32; stepped up our tent & blanket distribution and received enough donations to fix our sewing machine for clothing repair workshops next year.
Thank you to all of our supporters this year.
Let's see what we can manage in 2020!