Exhibit in Bristol's smallest and most exclusive gallery, The Loovre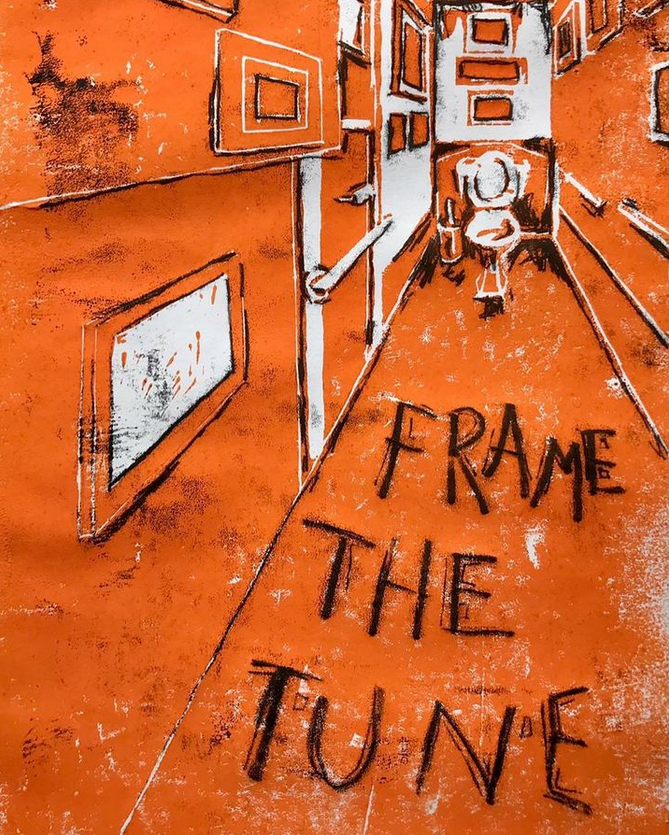 As part of our third major exhibition, we invite you to submit work under the umbrella of art and music. This theme is broad. It sits in that wonderfully undefined space of 'anything goes'. We welcome the tame and the intrepid.
Here are some prompts to kick start the idea generation:
How do you personally appreciate music?
Do you shut your bedroom door, close the curtains and flop down on a soft surface, or do you gather your pals and head for an event space?
Does it involve raving, ritual, a community choir, the tapping of a pen or the humming of a tune?
Does music have an emotional or spiritual correspondence – can this be communicated?
Can you transfuse the sonic into the visual, and vice versa? What about a synesthetic soup, where rhythm is rendered in colour and line, and collage is scattered into a pulsating, synthesized beat.
Due to the constraints of The Loovre's dimensions, larger sculptures and films will have to be presented in the main space. As ever, you can choose to sell your work (PRSC will take a 30% commission), or simply benefit from the exposure.
For submission details, more information or any questions, contact Orla & Rose on Instagram @tha_loovre or send an email to email hidden; JavaScript is required.
DEADLINE FOR SUBMISSIONS: September 12th – let us know you're interested, and we'll send you the submission form!