Creative Workshop with Gemma Lawrence
Friday 12 February, 2021 @ 14:00

-

16:00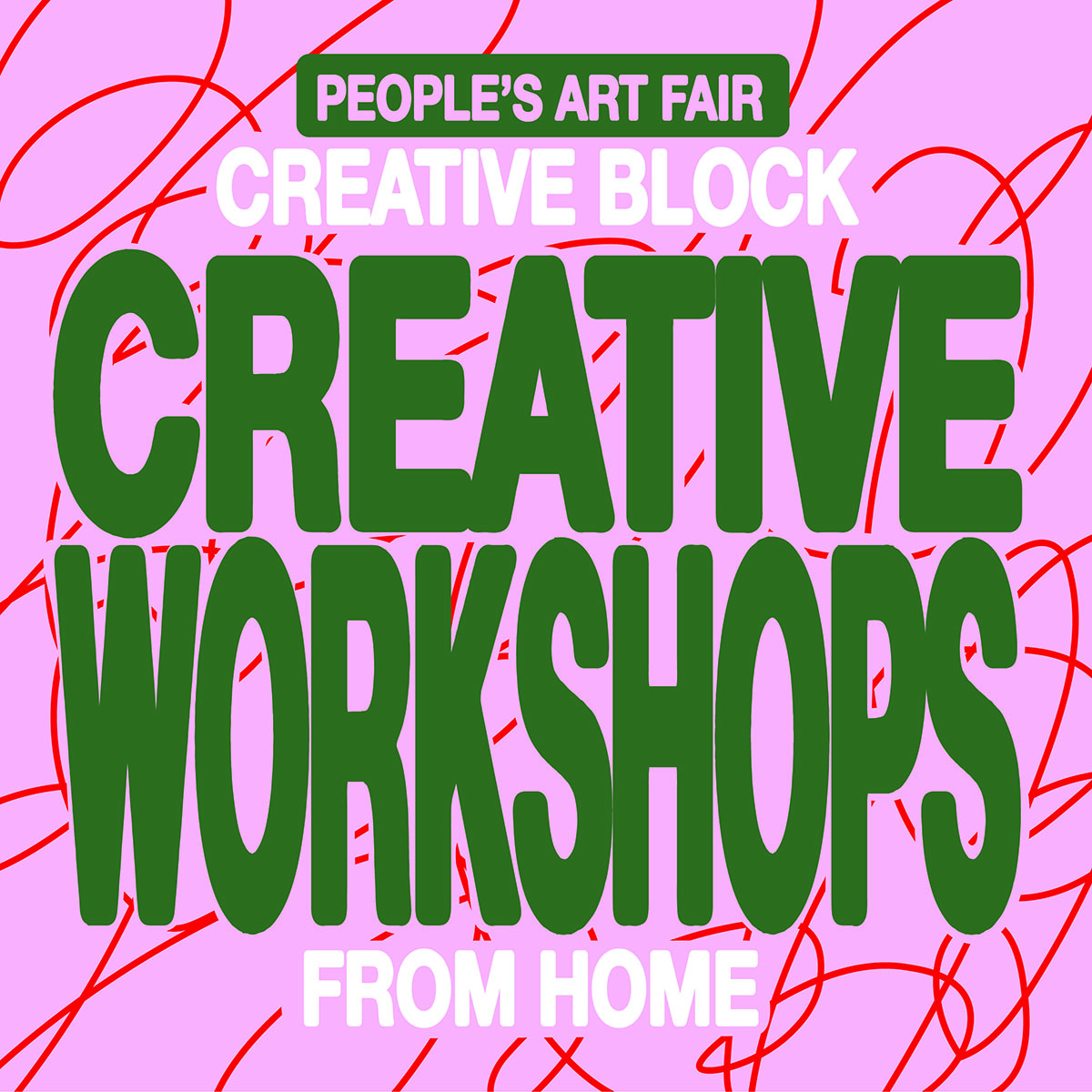 * This is a zoom event *
This weekend marks the first birthday of the People's Art Fair, but as the sixth art fair scheduled to mark this important anniversary has been thwarted by Covid, we decided to bring you an activity run on the same principles of creativity, inclusion and fun to mark this important date.
This online session will be a workshop for people to expand their creativity and test out new bounds from within their own homes; Gemma will be sharing short tasks exploring colour psychology, collaging with objects, and filling in the gaps on images to really show how your imagination works when it's given no limitations.
These are all tasks which can be found inside Creative Block – a book encouraging everyone to take a few moments and test out their creative flare. Gemma will be discussing the book and the lessons it hopes to teach whilst you have a go at some fun and artistic tasks.
Details
This event will be hosted on zoom. Participans will recieve a zoom link from the organisers in advance of the event.
Capacity is limitless – whoever wants to join in!
Gemma will supply images to print at home, for the 'fill in the gaps' task.
The materials are minimal – just a pencil, colouring pencils if you have them and paper, and any objects you find around the house to work with.There are no age limits – these tasks are ones which can be completed by young children all the way up to old grown ups – they can choose how simple or complex they want to be and Gemma will discuss the tasks in context for all ages.

The workshop is free, but please consider making a donation!
Book onto this workshop
[contact-form-7 404 "Not Found"]
Related Events