Walter Ayles (1879 – 1953) was a Trade Unionist and women's rights advocate. He came to Bristol in 1910 as secretary of the Independent Labour Party and was later elected a City Councillor for the Easton Ward, urging municipal ownership of energy and transport. Imprisoned as a Conscientious Objector during the first World War, he became a Quaker and served as Labour MP for Bristol in 1923 and in 1929-1931.
Ayles was among the Bristol Activists highlighted by the PRSC, in collaboration with Journey to Justice Bristol.
Artist Marcus Bo Lanyon created the artwork for Walter Ayles, focussing on his role as a Conscientious Objector in World War One.
If I believed in the efficacy of slaughter to remedy evils, I would long ago have advocated the killing of those who, year after year, have been responsible for the sweated, the starved, the slummed. I know however, in my heart of hearts, that slaughter being wrong is no remedy. Hate cannot be destroyed by hate. It can only be transformed by love.

Walter Ayles, Military Service Tribunals
The artwork by Lanyon was used to create English bone china mugs, and prints.
In October 2017, the PRSC organised a Creative Career Course for Young Adults of the Creative Youth Network. Ayles' artwork was installed in one of the Bristol Bearpit tunnels. This was as part of the outdoor exhibition for Journey to Justice, highlighting historic Bristol social campaigners.
The artwork includes a quote from Ayles which said: "Your King and Country Need You. Cold-blooded Murder. Crimes against God and man, To Maintain the Honour and Glory of the British Empire."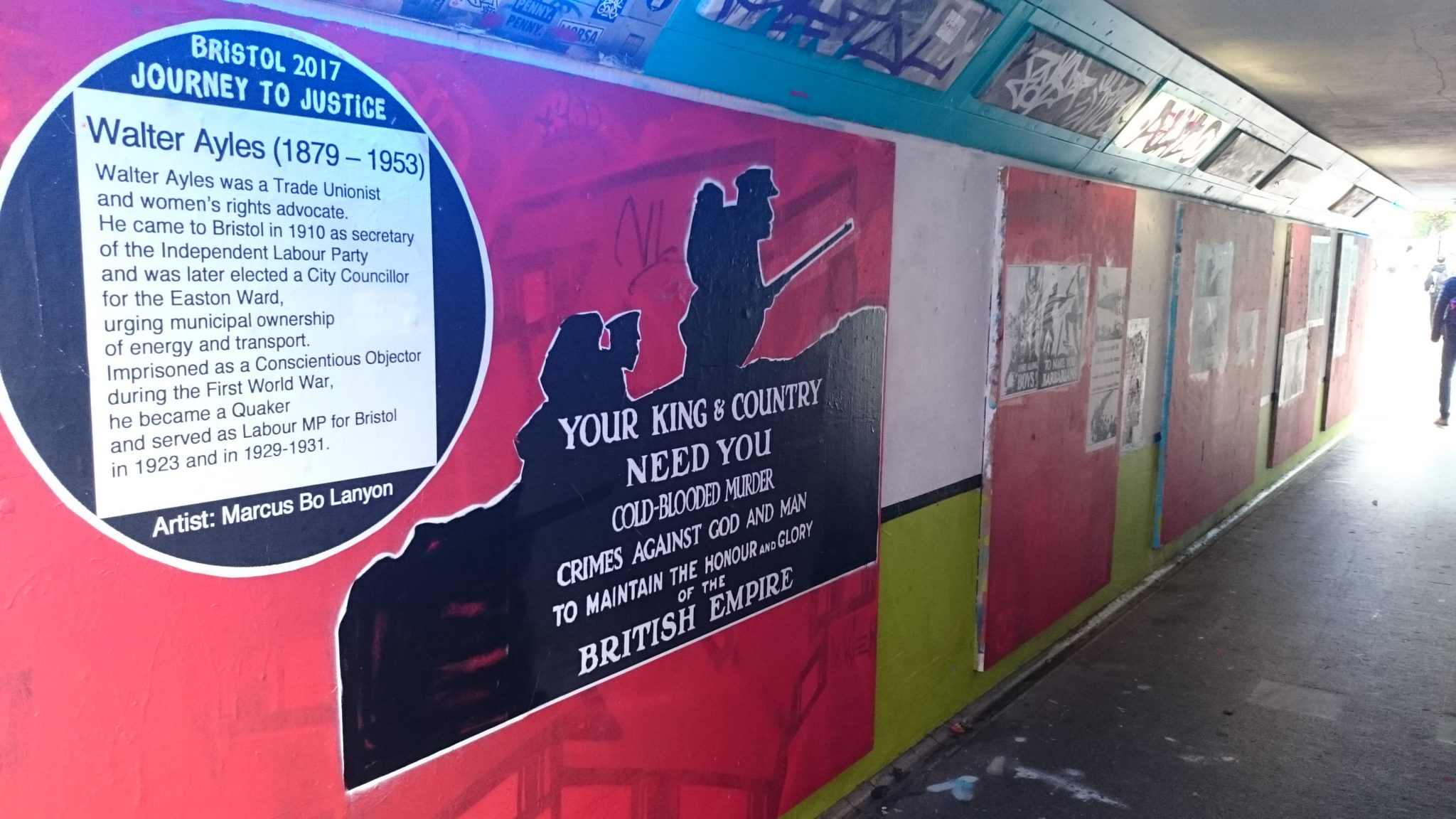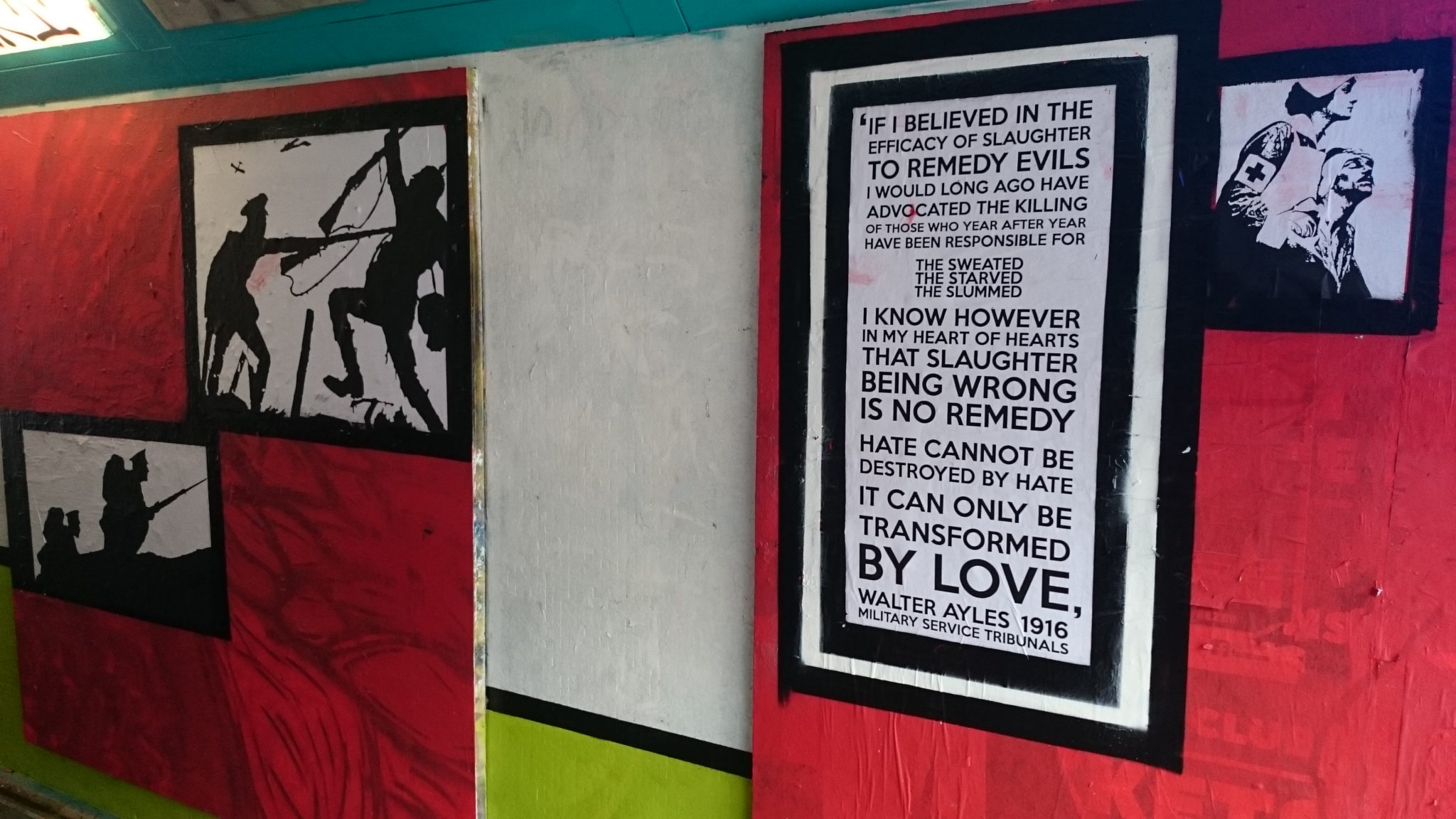 The artwork of the Conscientious WWI Objector was removed by Bristol Waste ahead of Remembrance Day after one complaint from a member of the public.
The Bearpit Improvement Group called this a "clear act of censorship that has no place in an open and democratic society" and requested its reinstatement. Bristol City Council reinstated the artwork and apologised to all concerned.
More about Ayles as an unsung war hero can the found here and here.