Stokes Croft Land Trust Exhibition
Friday 26 November, 2021 @ 12:00

-

Sunday 5 December, 2021 @ 18:00

Free

Are you interested in issues around land justice and community ownership? Tired of watching the city, reshaped by market forces, becoming ever more hostile to local communities and creatives? So are we!
Join us in the fight to turn the tables on the profiteering developers and faceless corporations taking over our city! Years in the planning, this November we're ridiculously excited to be launching the Stokes Croft Land Trust community share offer to buy PRSC HQ and retain it as a cultural hub in the hands of the community – your hands!
This exhibition is a celebration and explanation of the goals and ambitions of this project, while also exploring land justice, community ownership and the ongoing fight against gentrification. Come along, enjoy the show and invest in the future.
The show is free to enter and open 12-6pm every day from Friday 26 November to Sunday 5 December.
A series of evening events, talks and movie screenings will be running alongside this exhibition, so watch this space!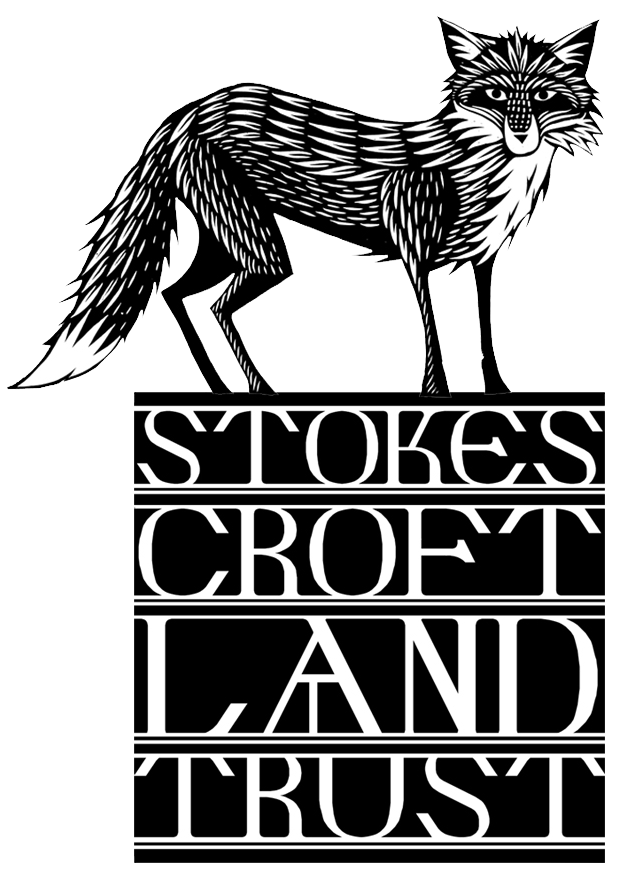 The
Stokes Croft Land Trust Community Share Offer
launches Thursday 25 November, with a series of events...
★
Stokes Croft Land Trust Launch Party
// Thu 25 Nov @ 18:00 // Free entry
★
Stokes Croft Land Trust Exhibition
// Fri 26 Nov - Sun 5 Dec @ 12:00 - 18:00 daily // Free entry
★
Gentrification: how to make community ownership viable
// Sat 27 Nov @ 18:00 // Free entry
★
What is Community Wealth Building, and how to make it work
// Wed 1 Dec @ 18:00 // Free entry
★
Land Justice Film Night
// Thu 2 Dec @ 18:00 // Free entry
★
The People's Comedy
// Fri 3 Dec @ 18:00 // £6
Related Events