Vulvanomics – How We Talk About Vaginas
Monday 18 June, 2018 @ 19:00

-

22:30

4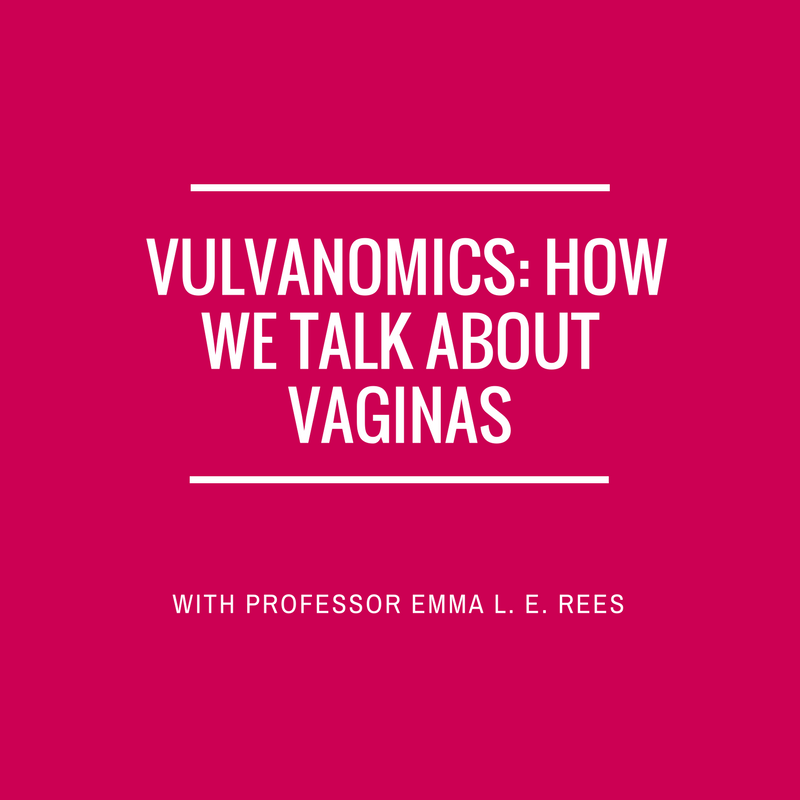 Sex Talks is incredibly excited and passionately grateful to be bringing Professor Emma L. E. Rees, Director of the Institute of Gender Studies and bestselling author to Bristol, under the Sex Talks umbrella.
When you were growing up did you talk about 'froo froos', 'tuppences', or 'lady gardens'? Or were 'vaginas' and 'vulvas' more commonly referred to? And what does it mean that when we say 'the C-word' we're conjuring up generations of shame and taboo? And why do we say the phrase 'the C-word', and not the word itself? (Cunt – there you go Sex Talks said it)
Emma Rees is Professor of Literature and Gender Studies at the University of Chester, and Director of the Institute of Gender Studies. She has written extensively in the field of gender and representation, and her most recent book, The Vagina: A Literary and Cultural History (Bloomsbury) came out in paperback early in 2015.
In Vulvanomics, an informative, sometimes light-hearted talk based on her book, Emma considers the often surprising origins of how we talk about vaginas, and why people have such a problem doing so in a candid way; she maps how advertising, film-making and art have profited from the taboo of the vagina, and how they even perpetuate ideas of 'shame'. If we confront the taboo, she argues, we can also confront the real-world abuses it currently masks.
45-minute talk, followed by an opportunity for audience questions and discussion. As well as a fab chance to get your hands on one of these golden books., maybe even a signed one if you ask really nicely.
Tickets are £6.50 (Plus Tickets Ignite booking fee which supports the accessible arts) or concessions tickets available for students, freelancers, sex workers if you're a member of a community action group Sex Talks supports for £4.