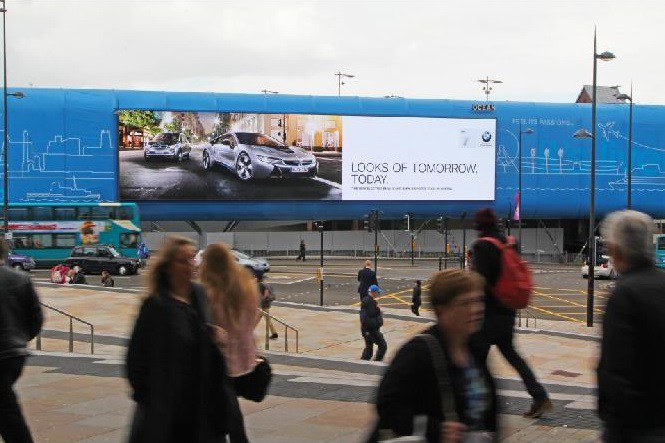 Adblock Bristol is dismayed to report that there's a new proposal for a HUGE LED digital advertising screen to be mounted on the big City Point building which directly faces the mouth of the Temple Meads Station approach ramp.
Object here: 18/01751/A City Point Temple Gate Bristol BS1 6PL
This is a very busy "T" junction with pedestrians and commuters crossing roads, and they are liable to be knocked down by motorists distracted by this billboard if approved.
The application includes a letter from a doctor of driving behaviour which rebuts the Council's refusal of a similar previous application and says the screen would create no distraction!  What a load of rubbish, when the screen is clearly aimed at being eye-catching to motorists and pedestrians alike!
Please object to the proposal using the link below ("Make a comment"); and remember to object on the grounds of safety (it's a very busy junction!) or amenity (it will look unpleasant, or not fit with the character of the area) as these are the only grounds the Council will consider.
Object here: 18/01751/A City Point Temple Gate Bristol BS1 6PL
This post by Mark first appeared on the Adblock Bristol website.
Act now! Want more reasons to get angry?
15 new digital advertising screens were recently approved for the city centre despite public opposition.
Another 50 (!) planning applications for digital advertising are currently planned.