With venues closed and performances socially distanced at best, some Bristol cultural hubs have been turning to alternative ways to reach their audiences. Are we witnessing the birth of a new culture of Bristol community led media?
We thought now would be a good time to take a little look at these new cultural offerings emerging from our hilly city.
The Exchange TV & podcast:
Until live music can properly return, the crew at the Exchange are trying to capture the independent spirit and DIY culture of their venue on film with ETV, offering monthly shows of live sessions and madness. If you've got any bands/artists who'd like to get involved, let them know: email hidden; JavaScript is required
Cube Radio:
Tune in to the Cube Microplex's monthly slot on Noods Radio – reflecting the eclectic range of offerings from the Cube's pre-pandemic programme, it's a showcase of the weird and the wonderful, the divine and the devilish, the expected and the unexpected.
Alternative Bristol
A website and facebook page that has functioned as a news/media hub since 2014. Sharing events, groups and news about all things alternative and progressive happening in Bristol. The Aternative Bristol Facebook page also autoposts the blog posts of dozens of Bristol groups/projects.
Radical Arts Handbook
Our friends at Futures Ventures have just released a digital 'Radical Arts Handbook'.
Bristolian online:
The Bristolian – Bristol's long-established DIY answer to Private Eye – escaped its papery confines to roam free online back in 2014. Check out six years of local exposés on their website.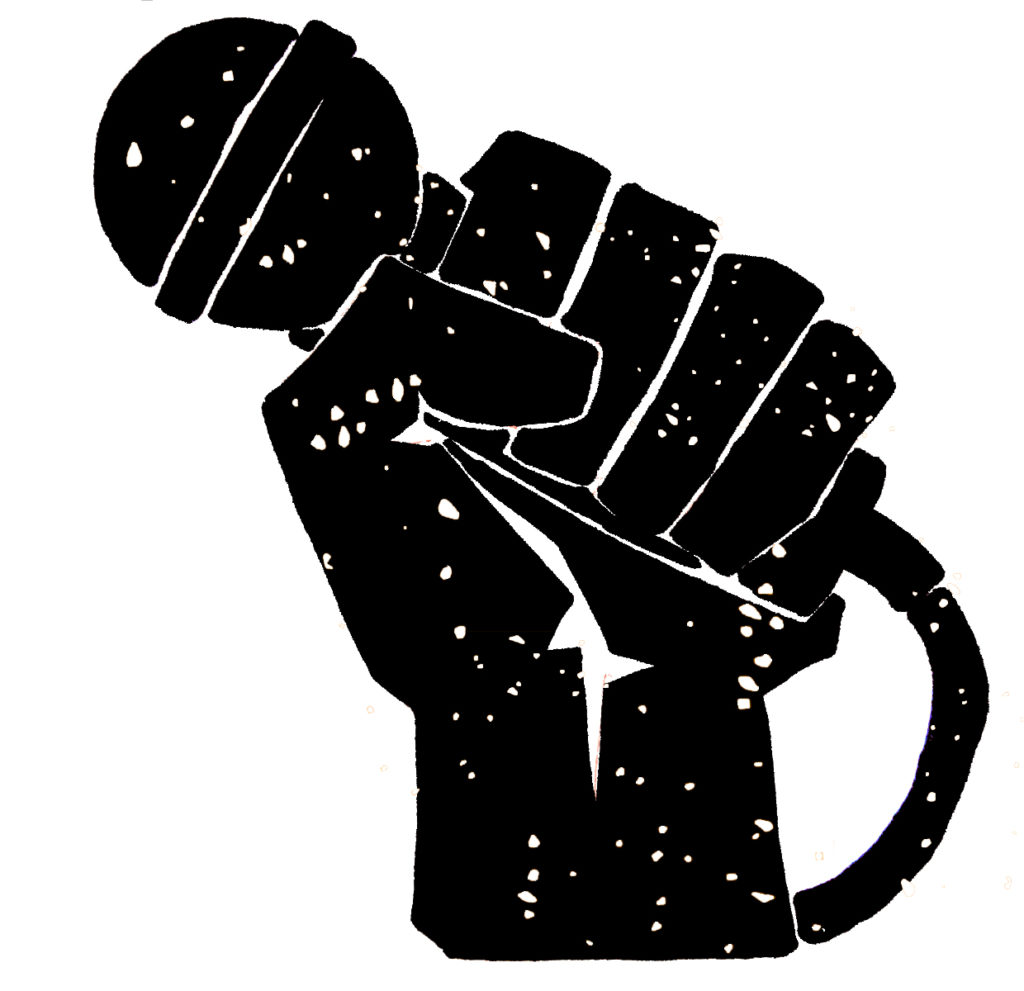 Podcasts
Message Recall
A few members of Adblock Bristol have started a podcast called Message Recall. Asking the question 'visual noise or valid communication?' the series discusses the history, tactics, and psychology of advertising in public spaces.
The Bristol Cable, have two new podcasts:
Bristol History delves a little deeper into the murky world of Bristol's past.
Bristol Unpacked with Neil Maggs brings you fascinating and challenging conversations from characters of all stripes on big topics facing the city and beyond.
It's a BAME's life
Owned and created by @Mose_issie this is an LGBTQ+ BAME focused podcast discussing the struggles faced by those within the BAME community, including the mental health challenges faced by the community & those working to make a change.
The Brick Sofa
The Brick Sofa is presented by hosts Res One – MC and label owner – and Rogue – DJ and producer – joined each week by guests from various walks of life to chat whatever comes up or might be coming up.
Animal Rebellion – the feathery wing of Extinction Rebellion – recently set up shop in the PRSC yard to work on the preparations for the current nationwide rebellion. While they were here they popped into our media suite to record this conversation with their founder Alex Lockwood about animal-agriculture and its environmental impact:
* This list is not comprehensive, it only covers the ones we have come across. If you are aware of more Bristol media projects that should be featured here please let us know and we'll stick them in.