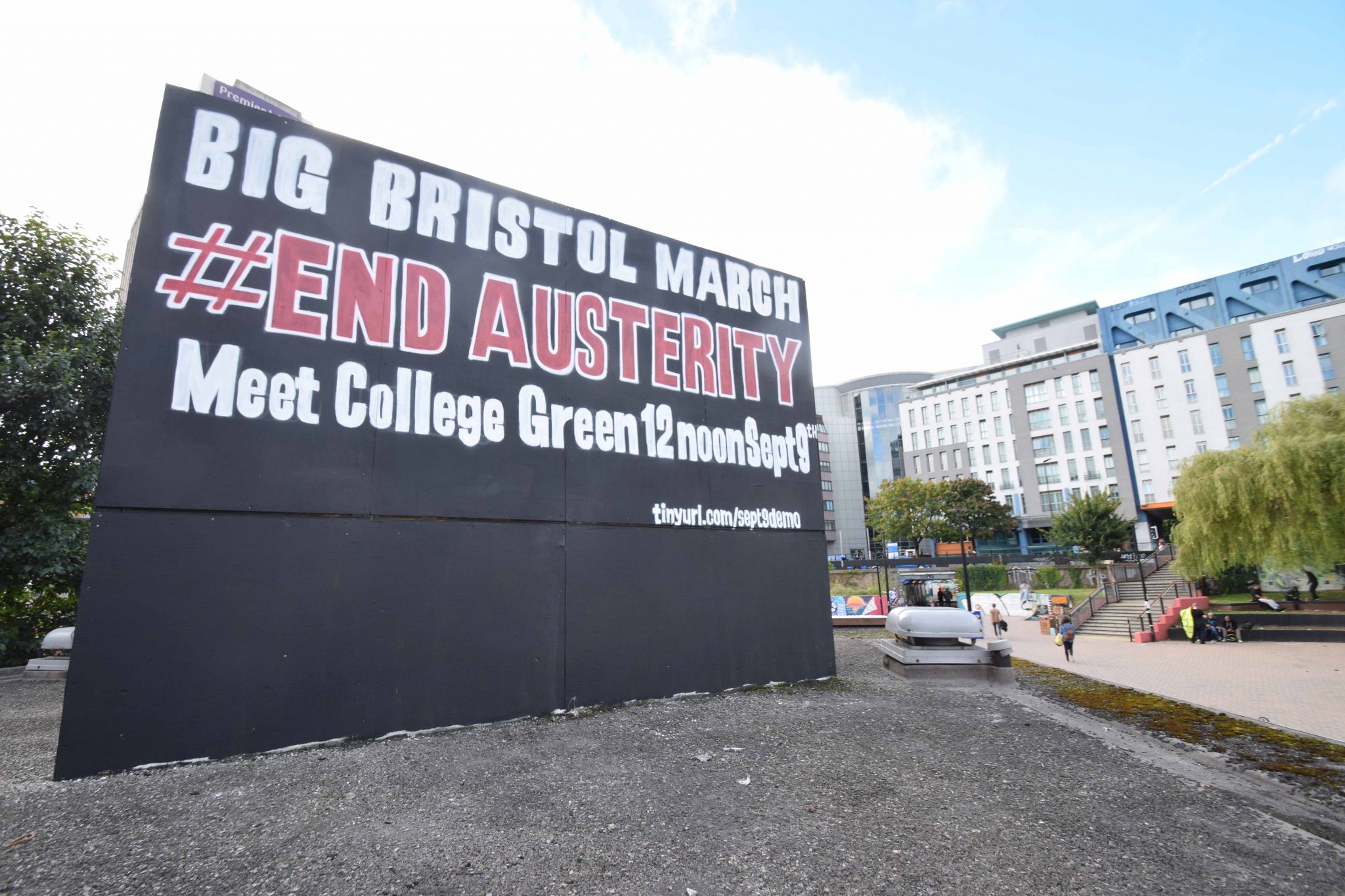 Join the Bristol March
Mayor Marvin Rees has called a march and rally on September 9th. The march is supported by the Bristol People Assembly, Protect our NHS, trade unions, community campaigns, Labour, Greens, and local business and faith organisations.
The people of Bristol demand that the Conservative government gives our cities full funding for public services and stop the cuts that are damaging the lives of so many. We do not support the handing over of our services, parks, toilets and public spaces to For Profit Corporations.

Tory government austerity policy is resulting in huge cuts to public services. Local  education, hospitals, general practices, public health, social care, social work, social housing and environmental services are all being affected. Locally, Bristol Council and NHS (STP Bristol, North Somerset and South Bristol) have been hard hit. Over the next 5 years health budget is to loose £305 million and council cuts will be at least £105 million.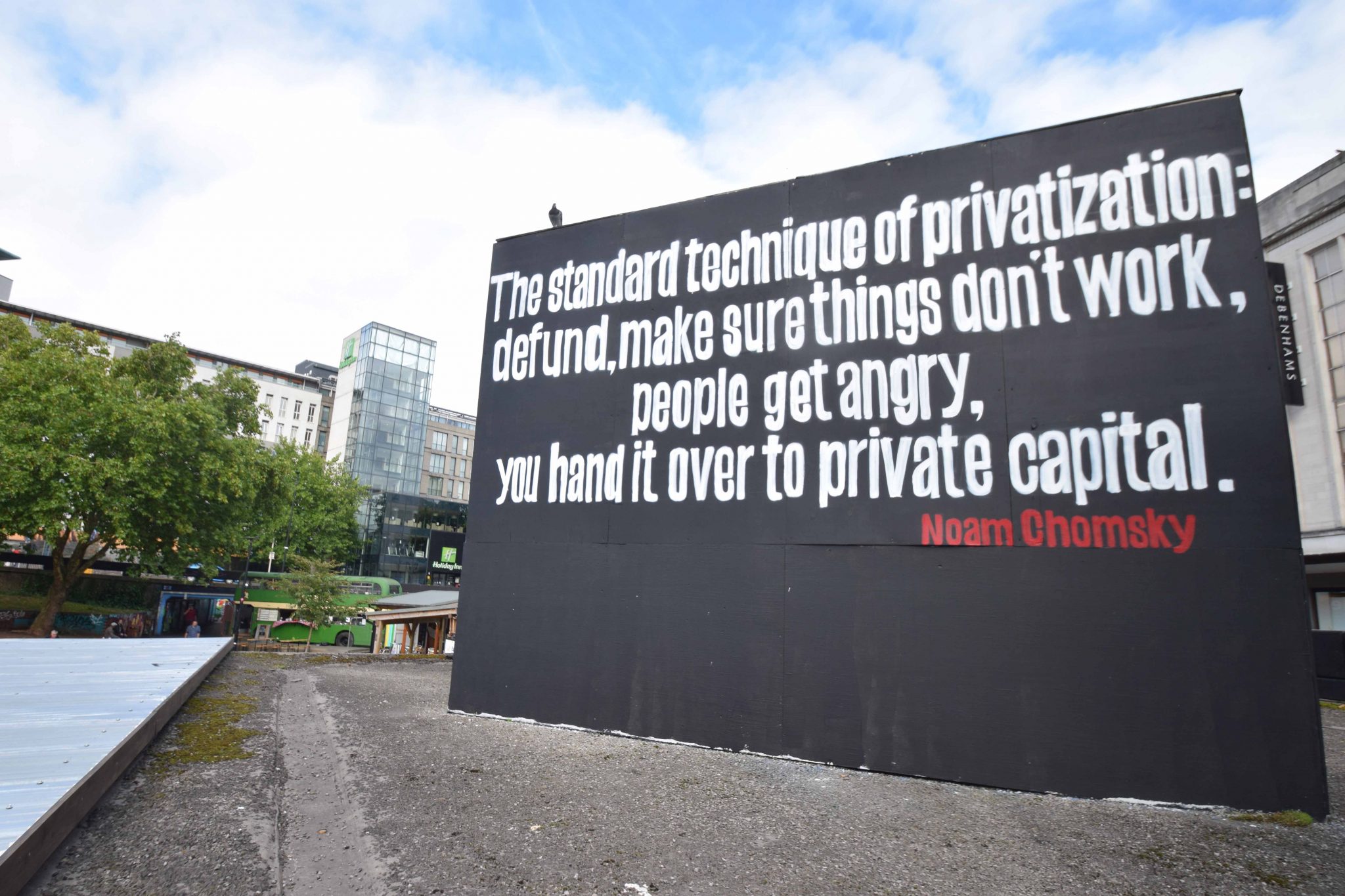 More info about the March on September 9th here: tinyurl.com/Sept9demo
Artwork designed by the People's Republic of Stokes Croft and painted by graffiti artists Object and Deamz, the pieces call on people to turn out and fight against austerity.
Visual protest
Aside from the murals, The People's Assembly and Fund Our NHS have been busy making placards and banners in the PRSC Yard. A placard workshop was held in Stokes Croft ahead of the demonstration this weekend.
Previously the Bearpit Cube and Gatton Road Wall showed artwork about getting rid of corporate advertising in Bristol.