An in-depth investigation of street art, stickers, posters, graffiti and culture jamming.
PRSC is pleased to invite you to Art of The Street, a series of 5 films followed by a discussion, focused on providing a wider understanding of the origins of Graffiti Art, its further developments and influences in contemporary culture.
The term Graffiti Arts has been used since the late 70's to define text-based tagging (personalised signature) and drawings on walls and trains. Since then, Graffiti Art had followed an organic development of expressive tools as a commentary of our urban environment and culture jamming. Messages of peace, friendship, denial of restrictions, protest, etc. convey a commentary around the city we live in and encourage debates on the ownership of the public space.
The constant flux of influences ranging from design, publicity, the contemporary art stream and its questioning contributes to define the visual and engaging urban art we see every day.
Wednesday 27 Sept, 4 – 11 – 18 – 25 Oct
Arrive from 7pm, the film will start at 7.30pm followed by a short discussion
Suggested donation £5 for a beer/soft drink and pop-corn.
Please register on Eventbrite
Art of The Street – Film Series
Featured Films:
Screening 1: Wild Style by Charlie Ahearn, 1982 Pow Wow Production.
Wednesday 27 Sept  – event info – eventbrite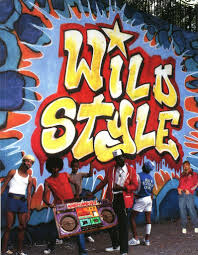 In 1982, a small, independent movie written, produced, and directed by Charlie Ahearn was released, first in Germany, Japan, and Cannes, then finally in Times Square. Wild Style, the first film to unite the underground urban art forms of nascent Hip Hop culture—DJing, MCing, b-boying, and graffiti writing—was filmed on location in the South Bronx without permits or pretensions. Some 25 years after its release, Wild Style is truly a classic, having inspired countless artists, musicians, and writers with unforgettable scenes starring the era's most memorable personalities.
Screening 2: Bomb It by Jon Reiss, 2007 Antidote Films. Art and Design 2008 New Video Group, Inc.
Wednesday 4 Oct – event info – eventbrite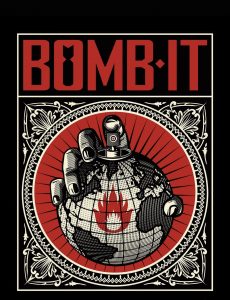 Filmmaker Jonathan Reiss offers a multilingual look at the evolution of graffiti in a documentary that begins by examining ancient rock paintings and traces the trend straight through to the works of Picasso and 1970s-era New York City hip-hop culture. Shot on five continents using guerilla filmmaking techniques, Bomb It aims to give viewers a newfound appreciation of graffiti culture by exploring the origins of street art and interviewing the artists about their tactics and motivations.
Screening 3: Helvetica by Gary Hustwit, 2007 Plexi Production.
Wednesday 11 Oct – event info – eventbrite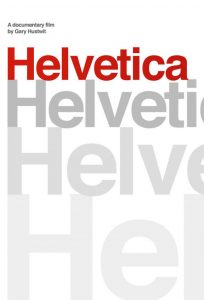 In 2005 several provocative, award-winning ads appeared that touted the Helvetica font; Gary Hustwit explores the subject protractedly with his feature-length essay film Helvetica. The documentary, produced in 2007 (and thus commemorating the typeface's 50th anniversary), uses the omnipresent font as a lens through which it examines contemporary visual culture and how typeface is used, aesthetically, spatially, and culturally, to impart shape and character to urban environments. Hustwit then segues into a discussion with a number of acclaimed designers about their work, their creative visions and processes, and the aesthetic reasoning behind various decisions regarding font. Hustwit interviews over 20 design experts in the film, including Michael C. Place, Paula Scher, Matthew Carter, and David Carson. ~ Nathan Southern, Rovi.
Screening 4: Style Wars by Tony Silver, 2007 Wienerworld Limited.
Wednesday 18 Oct – event info – eventbrite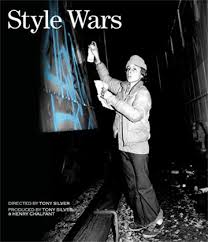 In the fall of 1983, PBS premiered Style Wars, a documentary that chronicled New York City's youth culture, focusing in on two of its most exciting (and polarizing) facets: break dancing and graffiti. The brainchild of director/producer Tony Silver and producer Henry Chalfant, the film features both eager artists and naysaying officials as it captures what was, quite literally, a vanishing New York.
The definitive book to go along with Style wars is "Subway Art" by Henry Chalfant who also produced style Wars. He and Martha Cooper spent a huge amount of time photographing NYC subways, and their hard work is well documented on the 2nd DVD which contains 32 artist galleries and a 30-minute loop of train photos.
Screening 5: Street Art. Painting in the City: London, Paris, Madrid, 2008 Tate Media.
Wednesday 25 Oct – event info – eventbrite

The term 'street art' has evolved to define the more visual and engaging aspects of urban art, as opposed to simply text-based graffiti and tagging. This film follows cult figures such as Blek Le Rat, Nano 4814, Nuria, Sweet Toof, NoNose and Eine as they work on the pavements of Paris, London and Madrid and create new pieces. It discusses the varying approaches to street art in these three cities. It also introduces some of the artists taking part in the first ever street art exhibition at Tate Modern in 2008, and explores the rapidly expanding commercial market that is turning street artists into big earners at the auction houses. What does this newfound profitable aspect mean for this formerly underground and anti-establishment scene?