People's Art Fair: Winter Art Market
Sat 18 December, 2021 @ 12:00

-

Sun 19 December, 2021 @ 17:00

Free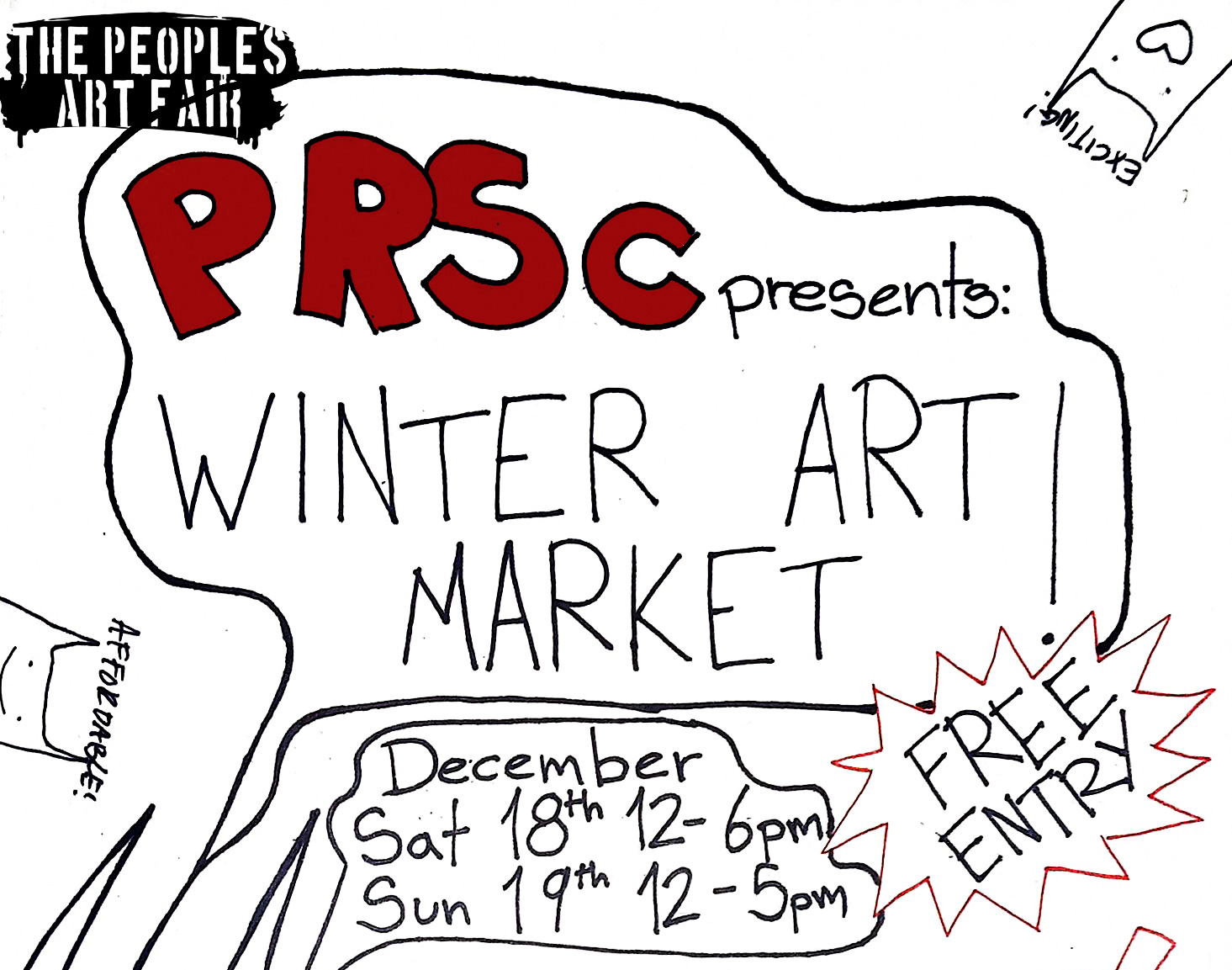 Saturday 18 December / 12:00 – 18:00
Sunday 19 December / 12:00 – 17:00
FREE ENTRY
Our festive art offerings this year include a Winter Art Market – local makers & artists will be peddling their fine wares in amongst the glorious artworks of the People's Art Fair, so you can get all your last minute presents in one place!
Artists & makers are invited to apply now! Complete the form below to submit your application.
A whole table will cost you £20 for both days, and a half table is £10. Bookings are for both days, vendors will be able to leave their stalls set up overnight if desired.
People's Art Fair Festive Edition: Thursday 9 - Sunday 19 December @ PRSC Space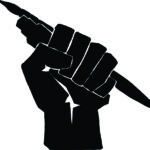 The next People's Art Fair runs from December 9-19, and encompasses a group exhibition, The People's Jam Session, a festive art market, the Octopus Odyssey Collage Club, The People's Poetry, AND Domino Painting! This open group exhibition, curated by the PRSC, acts as a celebration of culture and expressive art. The People's Art Fair is open to artists, makers, photographers, painters, sculptors and creatives of all shapes and flavours.
★ Opening Night / Thu 9 Dec, 6-9pm - for those who prefer to enjoy their art in the evening with a drink in their hand
★ Domino Painting / Thu 9 Dec, 6.30-8.30pm; Sun 12 & 19 Dec, 1-4pm; Sat 18 Dec, 12-3pm - paint a domino to take away or to add to a permanent display
★ Drop-in Collage Club with Octopus Odyssey / Sat 11 Dec, 1-5pm - come make a collage with master collager Octopus Odyssey
★ The People's Poetry with Emma Ako / Thu 16 Dec, 7-10pm - intimate open mic night of poetry & spoken word
★ The People's Jam Session with the Suspicious Jazz Roll Ups / Fri 17 Dec, 7-11pm - a night for us to make beautiful music together
★ Winter Art Market / Sat 18 Dec 18, 12-6pm, & Sun 19 Dec, 12-5pm - a chance to buy some unique art pieces and crafty creations from our amazing bank of artists
★ Paint Jam from the Bristol Womxn's Mural Collective / Sun 19 Dec, 1-4pm
Related Events