CANCELLED: The People's Jam Session
Friday 17 December, 2021 @ 19:00

-

23:00

£4 suggested donation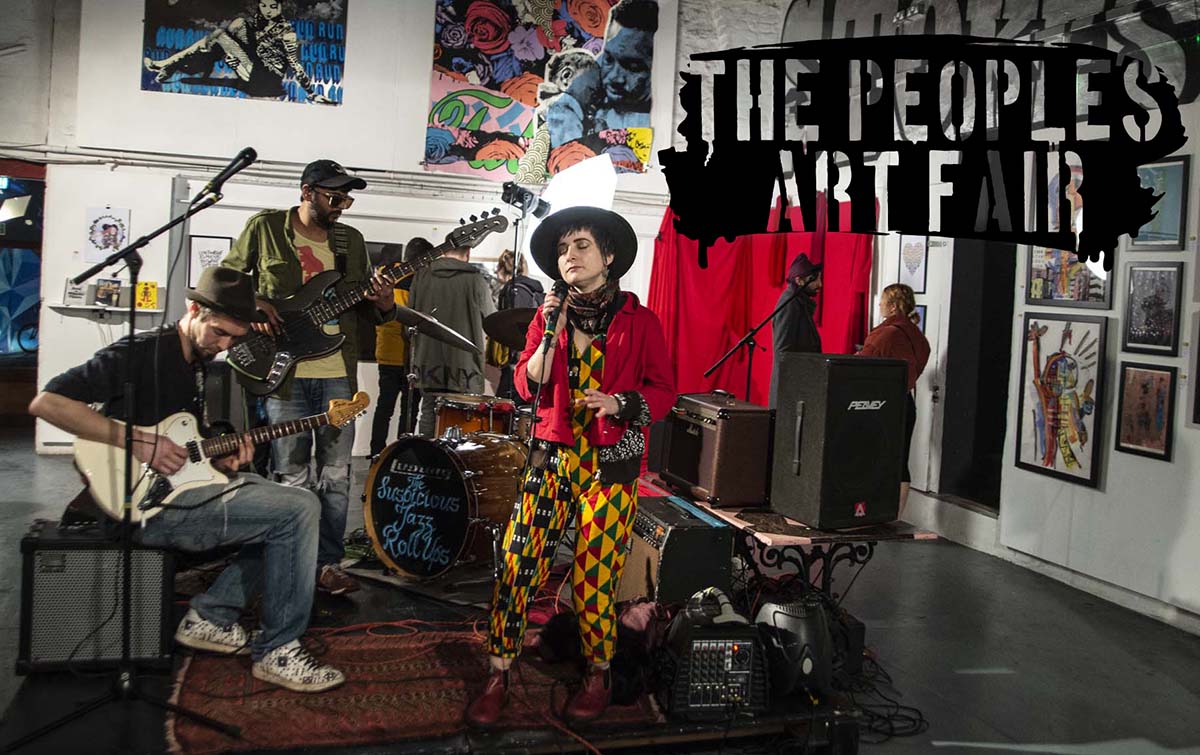 Hello art lovers, we've decided to cancel tonight's jam session, for obvious reasons. The rest of the
People's Art Fair: Festive Edition
is still happening, including the
People's Art Fair: Winter Art Market
tomorrow and Sunday, so come along and enjoy the exhibition and the art (but please wear a mask and do some distancing). The People's Jam Session will be back next year!
The core principles of the People's Art Fair are that all creative practice deserves a platform from which to shine; that together we are greater than the sum of our parts; that the barriers between us as people and as communities need to be pulled down; and that a healthy and active culture leads to a healthy society and that coming together in a spirit of creativity and playfulness can be one of the most rewarding things we can do.
So in the true spirit of the People's Art Fair we are delighted to welcome the Suspicious Jazz Roll Ups back to our beautiful venue this December for the second edition of the People's Jam Session, a music jam session open to all.
Come along, bring voices and instruments, have a boogie and show us your skills!
There is a recommended price of £4 on the door at this event, but no-one will be turned away through lack of funds.
People's Art Fair Festive Edition: Thursday 9 - Sunday 19 December @ PRSC Space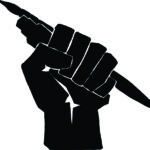 The People's Art Fair runs from December 9-19, and encompasses a group exhibition, The People's Jam Session, a festive art market, the Octopus Odyssey Collage Club, The People's Poetry, AND Domino Painting! This open group exhibition, curated by the PRSC, acts as a celebration of culture and expressive art. The People's Art Fair is open to artists, makers, photographers, painters, sculptors and creatives of all shapes and flavours.
★ Opening Night / Thu 9 Dec, 6-9pm - for those who prefer to enjoy their art in the evening with a drink in their hand
★ Domino Painting / Thu 9 Dec, 6.30-8.30pm; Sun 12 & 19 Dec, 1-4pm; Sat 18 Dec, 12-3pm - paint a domino to take away or to add to a permanent display
★ Drop-in Collage Club with Octopus Odyssey / Sat 11 Dec, 1-5pm - come make a collage with master collager Octopus Odyssey
★ Lo-fi Musical Workshop with X in O (aka Kat Martian) / Sun 12 Dec, 1-3pm - make strange sounds with contact mics
★ The People's Poetry with Emma Ako / Thu 16 Dec, 7-10pm - intimate open mic night of poetry & spoken word
★ The People's Jam Session with the Suspicious Jazz Roll Ups / Fri 17 Dec, 7-11pm - bring voices and instruments to make beautiful music together
★ Winter Art Market / Sat 18 Dec 18, 12-6pm, & Sun 19 Dec, 12-5pm - a chance to buy some unique art pieces and crafty creations from our amazing bank of artists
★ Paint Jam from the Bristol Womxn's Mural Collective / Sun 19 Dec, 1-4pm
Related Events