PRSC campaigns on the principle that public spaces belong to the people and that they should reflect the passions, actions and histories of the people.
We fully support the toppling of Colston's statue and look forward to seeing what happens next.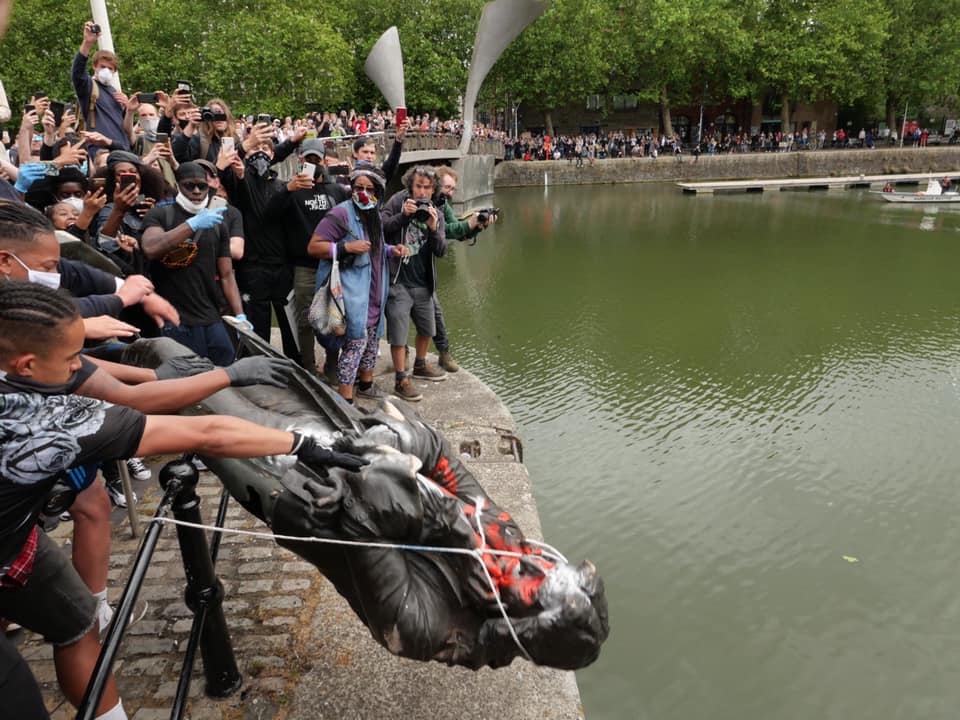 When Colston took his dive into the harbour on Sunday, fundamental questions were being asked of this city:
Who does Bristol choose to celebrate?
Which histories should be remembered in our monuments?
What stories, lives and perspectives are valued here?
What kind of city do we live in and who is it for?
Three years ago PRSC teamed up with the Bristol branch of education charity Journey to Justice (JtoJ) to explore these questions in a public project which visualised Bristol's history of activism and struggles for social justice.
Intended as an accompaniment to the JtoJ national touring exhibition about the history of the civil rights movement in the US, the JtoJ PRSC collaboration ended up as a huge and important project in itself.
First JtoJ Bristol looked through the city's long history and identified twelve inspirational acticvists who campaigned for social justice and helped to shape the rights we enjoy today.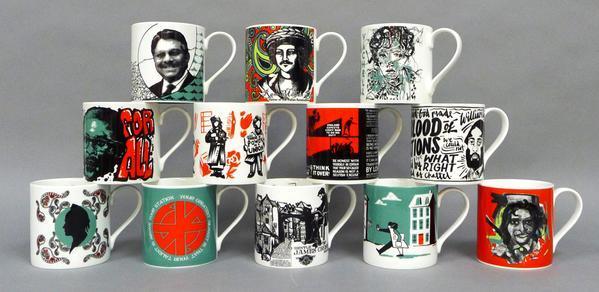 PRSC then commissioned twelve artists to produce designs celebrating the lives and achievements of these unsung heroes. We turned those designs into mugs and posters (as we do) before teaming up with Creative Youth Network (the first of several productive collaborations) to produce twelve huge murals.
The murals filled the Bearpit, turning that entire space into a public visual meditation on Bristol's history and values.
The aim of this project was to inspire everyone to learn from the past in order to fight for their rights now and in the future, and to raise the questions listed above about which people our city chooses to celebrate.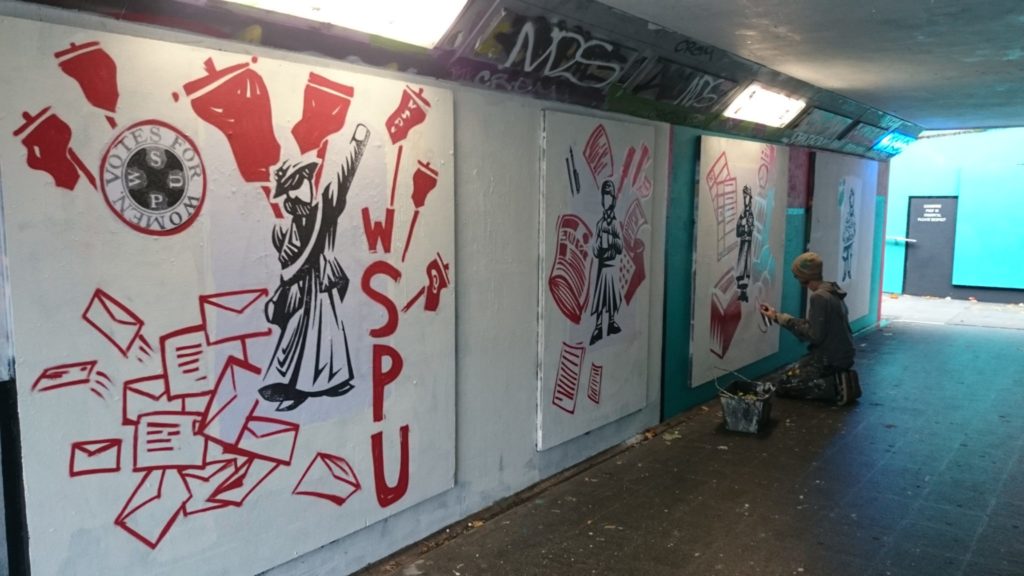 While working on this project (as part of the mural painting team) I personally learned a great deal about the history of activism and social change in Bristol, as well as about the fearlessness and passion exhibited by those fighting injustice and discrimination.
You can see all twelve designs and learn about the activists behind them here: https://prsc.org.uk/journey-to-justice-bristol-2017/
But for now, while debates rage about how our society remembers slavery, and while the issues of racism and of representation are being debated across the country, I would like to propose one couple who deserve to be better remembered and celebrated by Bristol (and everywhere).
Maybe in the form of a statue, or plaque or as a permanent mural.
They weren't children of Bristol. In fact, of the activists remembered in this project, Ellen and William were probably the most loosely linked to this city. But their story resonates through the ages and deserves remembering and retelling.
Ellen and William Craft
The Crafts escaped from slavery in Georgia in 1848. The light-skinned Ellen posed as a white male planter with her husband William as her slave, as they travelled by train and steamship to the North. In 1850 while they were being chased by bounty hunters in Boston, Bristol Unitarian John Estlin helped the couple flee to England.
Their daring escape was widely publicized, making them among the most famous of fugitive slaves. Abolitionists such as Bristol based campainer Mary Carpenter (another of our 12 celebrated activists) hosted them in public lectures to gain support in the struggle to end the barbaric institution of slavery.
In 1860 they published a written account, Running a Thousand Miles for Freedom; Or, The Escape of William and Ellen Craft from Slavery.
After their return to the US in 1868, the Crafts opened an agricultural school for the children of freedmen in Georgia. They worked at the school and its farm until 1890.

I often find myself trying to imagine what that experience felt like to Ellen. To have the bravery to dress in men's clothes, to escape the chains, to stand face to face with people who considered her nothing more than a possession, and to have the confidence to convince them that she was one of them. How many moments of pain of misery and of terror did she and William face and overcome to make it safely to the UK. What courage, what chutzpah was required on their journey.
Then on arrival on our shores, how tempting it would have been to settle into the peaceful life that they had so dearly won for themselves. But instead Ellen and William fought on. Campaigning across the nation for the rights of the people they left behind, before returning to Georgia to help the next generation overcome these terrible injustices.
When I'm feeling overwhelmed or powerless, my thoughts often go to Ellen and William Craft. Their bravery is inspirational. I believe that Bristol is the kind of city where their story can and should be shared to help inspire others to keep fighting for social justice no matter the odds.
__________________________________________________________________________
Credits and References
Photograph of the Colston Statue being thrown into Bristol's harbourside Sunday 7th June 2020, by Colin Moody.
Ellen & William Craft mug and print design by Katraz.
Read the exciting story of their escape here: https://www.smithsonianmag.com/history/the-great-escape-from-slavery-of-ellen-and-william-craft-497960/
Read an interview with academic Barbara McCaskill about the Crsfts story and it's wider significance: https://ugapress.wordpress.com/2018/04/17/qa-with-barbara-mccaskill-about-ellen-and-william-craft/
The Crafts are also on Wiki: https://en.wikipedia.org/wiki/Ellen_and_William_Craft
See more about the PRSC Journey to Justice project: https://prsc.org.uk/journey-to-justice-activist-series/
Browse the mugs and prints from this project: https://www.prscshop.co.uk/search?q=journey+to+justice