Domino Painting Drop-in Workshop
Thu 16 September, 2021 @ 18:00

-

Sun 26 September, 2021 @ 18:00

Donation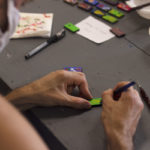 Come down and paint a domino with the Brick Project, the people behind the colourful bricks on the front of Hamilton House, and the creative renovation of the Moon Temple. We supply the materials and invite you to participate in painting a miniature domino as part of a 1000 piece commemorative monolith. All skills welcome!
Drop in to the Space at any of the following times to paint your domino:
Thu 16 Sep, 18:00 – 21:00
Sat 18 & Sun 19 Sep, 12:00 – 18:00
Mon 20 Sep – Fri 24 Sep, 12:00 – 17:00
Sun 26 Sep, 12:00 – 18:00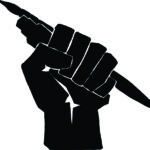 The next People's Art Fair runs from September 16-26, and encompasses an art show, The People's Music, art markets, a Cork Creature Workshop, the Octopus Odyssey Collage Club, Domino Painting, The People's Poetry AND The People's Theatre!
The People's Art Fair is an open group exhibition curated by the PRSC. Acting as a celebration of culture and expressive art, the People's Art Fair is open to artists, makers, photographers, painters, sculptors and creatives of all shapes and flavours.
Related Events