School of Activism 2.0 – Full Curriculum
The School of Activism 2.0, happening online from 3-18 April 2021, is a series of workshops, events and activities designed to galvanise and empower every age group.

List of Events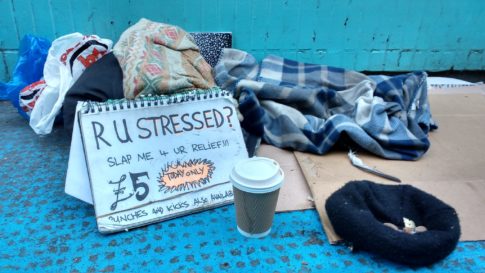 The questions of where people are and aren't allowed to sleep, and what services are available to them have become ever more urgent. Step forward Richard Drake of the Bristol Homeless Forum who will use this session to offer a personal view on services available pre-COVID, what's changed during COVID and how it might change coming out. Part of the School of Activism 2.0 curriculum.
+ Export Events